Getting Back: Transition From Remote Work
26 May 2020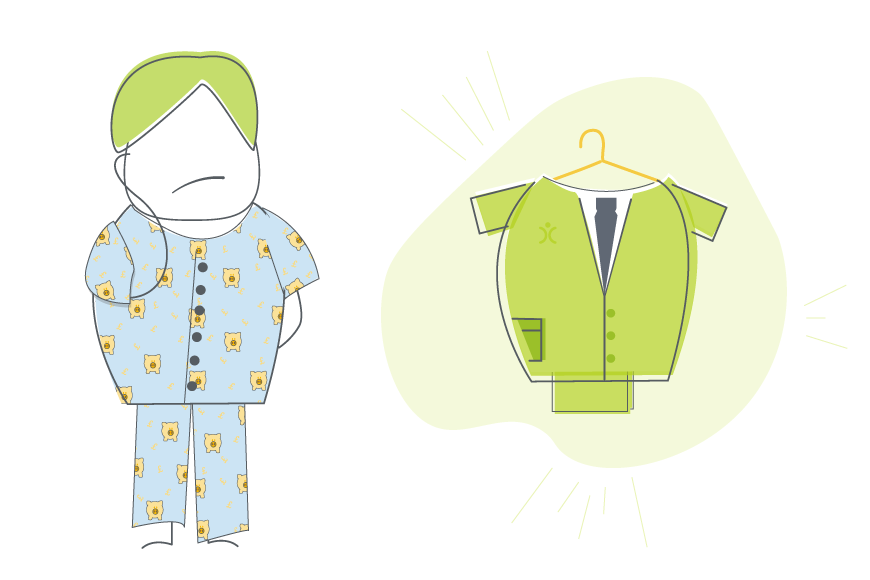 Although we are still living in very uncertain times, we need to prepare ourselves for various work scenarios, including a transition from remote work back to the office. In this post, I'll be looking at what I can do to make this easier for myself and my co-workers.
Planning the Comeback
This will need to be done by your whole team, no doubt under guidance from HQ. It's unlikely that your entire team will switch back to the workplace together, so you need to find out how this will be rolled out, and what each of you need to do.
Make A Date
You can compare this to moving house, or switching offices. You will have a day or so of downtime, as you transfer your work like back to HQ. It's not a good idea to do this a day before some big deadlines, or other tasks where you need to be focused 100%. If you are doing a phased transition from remote work, you may be working alternate days in the office. You need to find out when your colleagues are rearranging their desks at work, so you can plan a different day or time and manage your proximity to others.
Getting from A to B
Have you checked out the logistics of physically getting to work? If you are reliant on public transport, are the right options for you currently running? Or do you need to make alternative arrangements? If (like me) you depend on using your car to work, is it still fit for purpose (note to self – get that MOT booked!).
Interior Design
What will your work-space look like? As you will be still practising social distancing, does that mean that you will be returning to the same space that you left? Do your desks need to be moved around? Or perhaps you need to rethink the entire office layout – a way in, another way out and so on. As with the above points, this will need planning and agreeing in advance.
Food for Thought
If you normally have your lunch in the canteen, or buy something from a café down the road, you'll need to make alternative arrangements. It might seem trivial, but if you've tried working with some colleagues when they are "hangry" then you'll know this is actually no joke! Your regular kitchen facilities are unlikely to be available so you may not be able to reheat or refrigerate your food at work.
---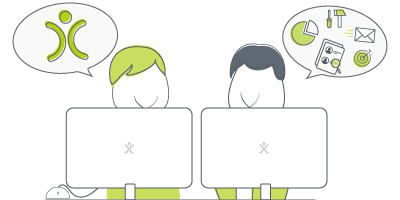 Don't just take our word for it
Click to read how other companies have benefited from using OpenCRM. From out-of-the-box implementations to businesses that needed bespoke development to fit their unique approach - we've seen it all.
find out more
---
A Phased Return
One of the ideas bouncing around is that different people will be in the office at different times, to prevent any crowding. That means you will be working from the office some of the time, and from home at other times. If your work tools consist of a laptop, phone and notepad, then this is straightforward, but if you need two sets of kit then you'll need to think about how this will work. It might mean restructuring your week – doing the hands-on work for three days a week, catching up on paperwork and online appointments for the rest of the week.
Home or Away
I don't know if like me, your first week or so of working from home was somewhat chaotic? I had to pop back into the office one day to pick up a notebook and my computer headset, and it took about a week for me to make my home workplace more permanent and comfortable. Some of my colleagues even brought their office chairs home.
After a short while, things started to feel normal again as we re-established a new routine. There are plenty more distractions at home. The tv, pets, housework – you don't get a chance to leave that behind if your work is six feet away! Working from home has meant introducing some new discipline into the day.
Emotionally it will also mean changes. At home I work upstairs and my wife works downstairs, but effectively we get to spend the day together. My cats wander in and out, to make sure I'm staying busy. But on the other hand, our team at work is tightly knit. I can imagine that there will be hits and misses when it comes to heading back into the office.
How To Make Your Life Easier
Whilst we are either still working from home or in transition from remote work, the tricky thing will be knowing what your colleagues are up to. We use a lot of business tools to help us with this.
Who Is Busy and Who is Available
For me, the most obvious answer to this question is by looking at your CRM. This offers easy access to your team member diaries. The dynamic calendar means you can easily flip from single day to a weekly view of your tasks. Alternatively you can switch to a team calendar view to see the bigger picture. Perfect for when you need to schedule team meetings and want to know who is available and when. Aside from the calendar, the whole customer journey is mapped in our system so we can always retrieve any information we need regardless of location.
Internal Chat
No doubt in this period of isolated working, you've all become very familiar with different chat and video conferencing tools. Whether you are using Teams, Zoom or whatever, you know what I'm talking about. One thing we started doing over the past weeks is to kickstart the day with a team video chat. This serves quite a few purposes. Perhaps most obviously, we get to talk to colleagues and find out what's going on. But there are other benefits to this. If you are on a video call, you will make an effort to look presentable. There have been numerous articles published extolling the virtues of getting dressed for work, and for me, it means maintaining some normal structure to my workday if I carry on with my usual morning routine.
Customer Communications
Unless your customers come to your premises to do business with you, then a lot of your communications will be the same as they always were. The channels you use are likely to be telephone, live chat, email. Now more than ever it is key to make yourself available to your customers. In fact, if you get this right, it really is your chance to shine, if you can offer a service that exceeds expectations. Our customers and prospects alike love the chat function that we ourselves offer, so we have worked on embedding this into all OpenCRM subscriptions, so you can offer this service to your own customers too. This is a brand new development which we are really excited to offer. 
Transition from Furlough
If moving from home office back to work is tough enough, transition from furlough will present very different challenges. We have added some enhancements to OpenCRM here that might help. On the log-in screen, we've added some functionality to help if you have forgotten your username and/ or password. Previously you needed to involve your system admin, but now you can get on with this without disrupting a colleague. Of course there are security measures in place to prevent users who have been locked out deliberately from gaining access to the system. It is worth mentioning here that we now also offer Multi-Factor Authentication, as part of our regular review of tightening up security and permissions around OpenCRM.
Bridge The Gap
Using technology can a bit like learning to ride a bike. Your skills may get a little rusty, but with some prompting in the right direction, it's quite easy to get back into the swing of things. We have an ever-expanding library of FAQs to help remind you how to do those tasks such as lining up customer calls, or converting a lead to an Opportunity. We've also built a series of Tuesday Tip videos to hopefully give you some food for thought as to how you can extend your use of the system. Do keep an eye on these areas – building OpenCRM is a bit like painting the Golden Gate Bridge, it's a never-ending job!
Tackling the Mountain
If you haven't had access to your work emails for the past few weeks, it's a fair assumption that you will have a decent backlog of jobs to keep you busy. We have a simple tool in OpenCRM which can help you get back on top of things. By creating Activities for all those calls and tasks, you can use the Priority field to decide which jobs are most important. Using Custom Views to filter that list according to priority you can concentrate on those important jobs without getting side-tracked too much.
The New Normal
As we all know we're currently living in very fluid times, and who can predict if we will be remote working next week or even over the next months. With that in mind, we will need to keep our options open and try and adapt our approach to work so we can keep going with as little disruption as possible. From our perspective, whether you are transitioning from remote work or transitioning from furlough, we are here to support you, so if you need anything from us, you know where to find us.