What is CRM Tracking?
5 Aug 2019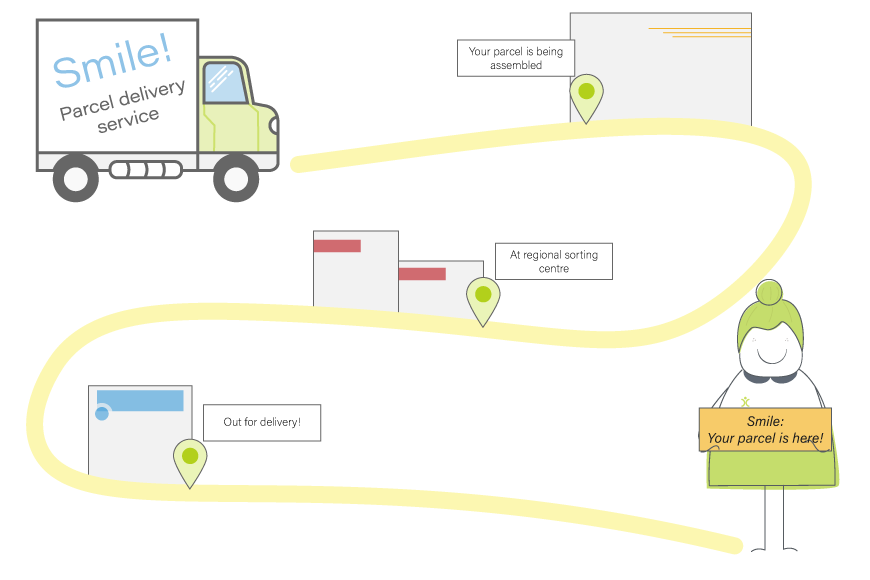 CRM tracking is the term given to the practice of following an entity (such as an email, activity, task, or lead) through a process. Both as a single thing (i.e. a lead through your sales process) or as a group of things (i.e. all the calls your sales team make in a week).
Being able to carry out tracking within your CRM is essential. It is vital for the team "on the ground" and the management team.
I'd like to use this blog to explore a few examples of something being tracked within your CRM. I'm also going to make a few suggestions about what you can do to streamline the process and ensure the right information is easy to find.
What do I mean by "tracking"?
When you order some new clothes online and they send an email letting you know the parcel is en route, be honest: you click that "track" link instantly. Just to see if it has REALLY set off yet. And then maybe you click it a couple times a day until the parcel arrives…maybe more often if it is a gift that only has a 50/50 chance of arriving on time.
Or is that just me?
Anyway, the important take away here is that little link that tells you where your parcel is (roughly) at any time of the day. The postal service(s) track the parcel using a bar code that is scanned at every stage. That information is uploaded to a system that is published online. Pretty simple (or is it?).
The question is: how can a single CRM system help you track all the things your business does?
The answer: customisation and data entry. That's really all it boils down to…and I'm going to show you how with a few examples.
---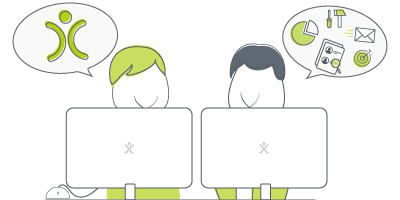 Don't just take our word for it
Click to read how other companies have benefited from using OpenCRM. From out-of-the-box implementations to businesses that needed bespoke development to fit their unique approach - we've seen it all.
find out more
---
Tracking the Customer Journey
Can you tell, with a click or two, where each one of your prospective and existing customers are within your sales process?
This is usually done with a series of statuses, ratings, and types.
Let's take a brand-new Lead that you know nothing about. They are going to have a status of "new", a rating of "unconfirmed", and a source "Website", for example. Once you speak to them or read their initial communication, you might change the status to "interested" and the rating to "confirmed". And so on.
Each time a member of your team interacts with them in a meaningful way, they will change fields on the record. This will help to reflect the current status of their relationship with your business.
Those statuses, ratings, types, sources, etc. should all use language relevant to your business and reflect the processes you use.
It means that the individual is being tracked through your CRM. You can tell, at a glance, where they are in your sales process…provided your team are updating the system.
Email Performance Tracking
One of the common questions you will see online relating to CRM tracking involves email performance. People want to know when emails were read, if they bounced, and how a person interacted with it.
In [open crm], you can do this using a variety of features, most importantly our Click Through Wizard.
The Click Through Wizard lets you build click through links (as you'd expect). It also builds open tracking and subscription management. The emails do not need to be sent from a marketing campaign; you can add them to any email sent from the CRM.
This means that, for example, your sales team can be notified each time someone opens one of their emails, clicks on a link, or updates their mailing preferences.
When an email bounces, this information is recorded directly on the record. So you can easily get a list of people who have changed jobs or even trigger workflow when this happens.
---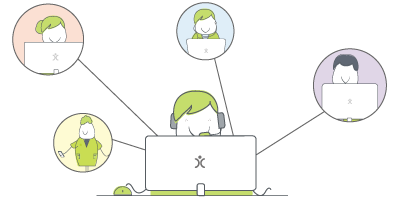 Watch and learn
If you're looking for further information on how specific features and functionality play out in OpenCRM, why not click to check out our webinars?
watch now
---
Activities: Individual Communications
When any member of your team makes a call or records a task against any record in your CRM, you want to be able to go back and find out the reason why.
This is one of those cases where the importance of data entry cannot be overstated.
Yes, having custom fields to help assist your team in filling in the correct information. And yes, again, setting fields to be mandatory can force your team to fill in SOMETHING.
But the real root of the issue is that, in order to use your CRM to track activities and other communication, you and your team have to add the information into it. Once it's there, you can use a variety of tools (including Reports, Workflow, etc) to track it.
Using your CRM to Track your Teams
Once you've got your team dedicated to using your CRM, you can then use it to track their performance.
I'll give you a couple of examples. the first is the obvious sales performance tracking that all CRM systems crow about. And the second is all about providing the best customer service.
I'm not going to go into reporting in this blog, because that linked blog covers it in detail.
In Open CRM, the module most used for tracking sales performance is called "Opportunities". It is used to manage the negotiations and progress of individual sales. So if you are negotiating for two totally different building contracts with a single company, there would be two Opportunities.
As a manager, you can quickly get an overview of your sales team's pipeline as well as see at a glance which sales have changed for the better and which haven't. This type of sales tracking is vital for a company to keep an overview of their cash flow.
When it comes to tracking the performance of your customer service team, the tools are there, just waiting to be utilised. These include automated alerts and status changes when Tickets go over their SLA (service level agreements). Similar to the pipeline on Opportunities, it's also easy to see at a glance the statuses of the Tickets on your screen.
Both modules are good examples of the ways the kinds of managerial tracking you can do within a CRM, when the data is kept up to date.
---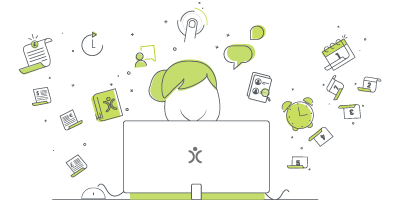 Do we have what it takes?
We don't restrict which features you have access to in OpenCRM based on how many users you have. You get everything right out of the box. Click to find out if we've got the features you need.
find out more
---
I've run through, very briefly, quite a few ways you can use your CRM to track performance, communication, and processes. Hopefully I've helped clear up how useful a system like Open CRM can be to your business.
Although I originally hail from northern California, as soon as I arrived in Yorkshire I knew it was the place for me! At OpenCRM, I started out in the Business Development team, and then moved into compliance and Q&A because I love telling people what to do…ok, that's not the real reason, but it makes for a good bio one-liner. When I'm not in the office, you can usually find me tramping through the dales, crafting, gardening, or with my nose in a book.