What is the role of CRM in marketing?
11 Jan 2021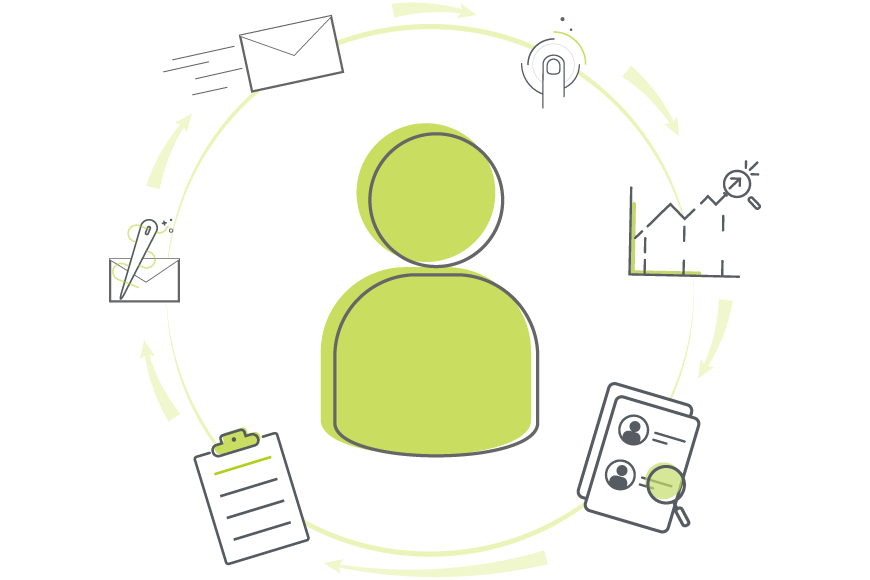 The concept of marketing is a very simple one – it refers to the actions your company does to promote and sell your products and services. If the idea is straightforward, the execution is a lot more complicated. After all there are thousands of books, college courses, blog posts and podcasts on the subject. Marketing takes place across your business – it's not just something that your dedicated marketing person does. To help understand how that works, we are going to look at what is CRM in marketing. 
You can also read up on the more general points of what customer relationship management systems do.
In the world of marketing, there are a lot of tools out there ready to help. They could be content delivery systems or graphics and photo editors to market research. Getting great content out to the right people at the right time – that's where CRM for marketing comes into play.
I'm going to break this post down into two distinct areas. Firstly, I'm going to look at what you might consider to be traditional marketing activity. Sending communications to your clients and prospects, in the hope of increasing your sales.
Secondly, I'm going to consider the bigger picture, and look at how CRM in marketing functions as an organisation-wide activity, happening all the time.
Traditional CRM in Marketing
Traditional CRM in marketing involves getting in touch with clients to promote your products or services. Exactly how you do this will depend on your marketing goals. This might be to promote the launch of a new product, or to encourage lapsed customers to come back. Perhaps you are expanding into new markets, simply have a special offer to announce. There are lots of different reasons to launch a marketing offensive, but once you have worked out the "why", the "how" part of it tends to work along similar principles.
Identify who you should be targeting
Being able to target the right people at the right time is the benefit everyone thinks of when they think about how CRM with marketing go hand in hand. But it goes beyond just segmenting your data and scheduling your emails.
With CRM at the heart of your business, all your current and potential client data will be at your fingertips. From new leads delivered straight from your website to your system all the way through to customers who have been with you for years. All that rich data, just waiting to be used.
Depending on the size of your business and industry you operate in, that could mean tens of thousands of people, or a select few if you work in a very niche corner of the market.
Any good CRM system will give you tools to search and filter this data. In OpenCRM, you can filter using our search tools, custom views, and reports. These filters allow you to break that vast quantity of data down to the target audience intended for your latest marketing campaign. From there, you can move on to your message.
A side note on GDPR
Targeting your recipients also comes down to identifying who has actually opted in to receive communications from you. Tracking GDPR opt ins and communication permissions has to be a central part of your data management these days—another example of how integral CRM in marketing has become.
---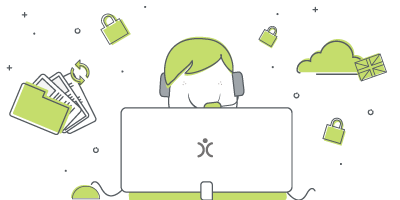 GDPR: your data, your rules
We've always put data protection at the heart of OpenCRM. So with the introduction of GDPR, we've added new tools and features so you have the control you need to implement your policies and achieve compliance.
find out more
---
Personalise your Message
Whether you're sending an email or a letter or brochure, creating and producing relevant and personalised content is easy when using a CRM system.
Adding the person's name to the email or subject line (which could greatly increase your open rate or including relevant information from your history with them, this personalisation only happens when you've got great data supporting your marketing.
As you can imagine, this would be a bit labour-intensive if you had to enter details such as names into emails manually – that's where automation comes into play. Creating personalised emails or letters is very straightforward using a CRM system. Using merge variables – when the mail is generated – it looks up the personalised information and slots it into the message.
This means the person you are contacting knows that the email is for them, and the information within is relevant to them. That means they are that bit more likely to interact with it.
Effectively it means you only need to enter details such a person's name into the system once. When their record is saved, any time you interact with that record – this might be to send an email or raise a sales order – that information you entered initially gets inherited onto the new record. No need to copy and paste, no need to re-type. With that you also reduce the chance of error as you won't be mis-typing their name anywhere.
But that's not where the role of CRM in marketing ends…
Tracking and Analysing your Results
The final stage of any marketing campaign is all about finding out how you did and identifying what areas you can improve on for the next one. This "next one" could be sending out a follow up message to everyone who clicked certain links for example.
But being able to say how your campaign performed…that's yet another benefit that happens when your CRM with marketing comes hand in hand.
Sticking with emails, you'll be familiar with the idea of tracking how many people open an email and who has clicked on which link. I've made it sound really boring, but being able to track that information is just the start.
Following Up
Yes, knowing how an individual campaign performed is great and you can use those click and open actions to send targeted follow up messages. And that is really cool.
Being able to report on all the marketing communications of a particular type, seeing how all of your "Product A" messages were received vs "Product B" equally can help you gather information about and analyse what your customers (and prospects) want. Informing your product development, sales, and customer service so that you can deliver what they want and retain their business in the future.
You can drill down deeper, seeing what an individual person is interested in, to tailor your future interactions with them. By tracking the interaction within a CRM system, you'll be able to see how often they respond to your marketing communications (along with what they've clicked on and what emails they've opened if you really want to delve the depths).
Imagine that, you get a list of people who've clicked to learn more about a new product you are launching. Then you check each one out and find one or two who have never previously interacted with you. You can then call or email to learn more about them and why this particular product so sparks their interest.
---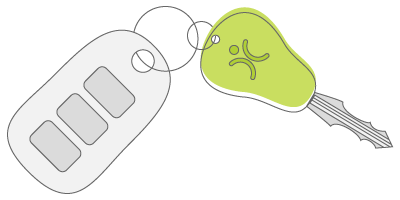 Want to take it for a test ride?
Nothing compares to trying out a piece of kit for yourself. Click to sign up for a free trial and see if OpenCRM has the look and feel (as well as the features and functionality) that you're looking for.
try it out
---
CRM in Marketing is Everywhere
Those three points above summarise the following. Identifying a target audience, creating a tailored message and tracking their interactions with your email.
But as far as marketing in CRM goes, that is just the tip of the iceberg. It is a traditional view of how marketing works, but the reality is that marketing in 2021 is far wider-reaching. This closely ties in with how more and more businesses are recognising the need for Customer Success.
They may not necessarily know it, but all of your staff's roles include marketing, to a certain degree. Consider this – the email you sent contains a link to a video about Product A that we talked about above. The voiceover features someone enthusing about how much this product has made their lives easier. Now, imagine that the client calls your support team as they are having problems setting the product up. If your support agent doesn't share the passion you presented in the video, then you are sending a mixed message. In the worst-case scenario, the customer might think you have over-promised and under-delivered. Even that isn't the case, you face an uphill struggle to get a smile back on that client's face.
Marketing is really everywhere. Your accounts team might consider the invoices they issue as simply a recording of a transaction and request for payment. But a well-presented PDF can also include product recommendations or links to how-to guides. It becomes a personalised marketing piece in itself, facilitated by your CRM.
Summing up CRM in Marketing
CRM systems are all about data. You can use that data to inform your marketing communications, personalise these communications, and then gather more data to inform future endeavours.
When you start to explore how much CRM systems support marketing you realise that it isn't about two disparate worlds meeting for the odd check in and update. Marketing and CRM are intertwined, supporting and improving each other.
Honestly, I don't know how any marketing team could function without a CRM…but maybe I'm biased.
Although I originally hail from northern California, as soon as I arrived in Yorkshire I knew it was the place for me! At OpenCRM, I started out in the Business Development team, and then moved into compliance and Q&A because I love telling people what to do…ok, that's not the real reason, but it makes for a good bio one-liner. When I'm not in the office, you can usually find me tramping through the dales, crafting, gardening, or with my nose in a book.