What is the role of CRM in marketing?
20 May 2019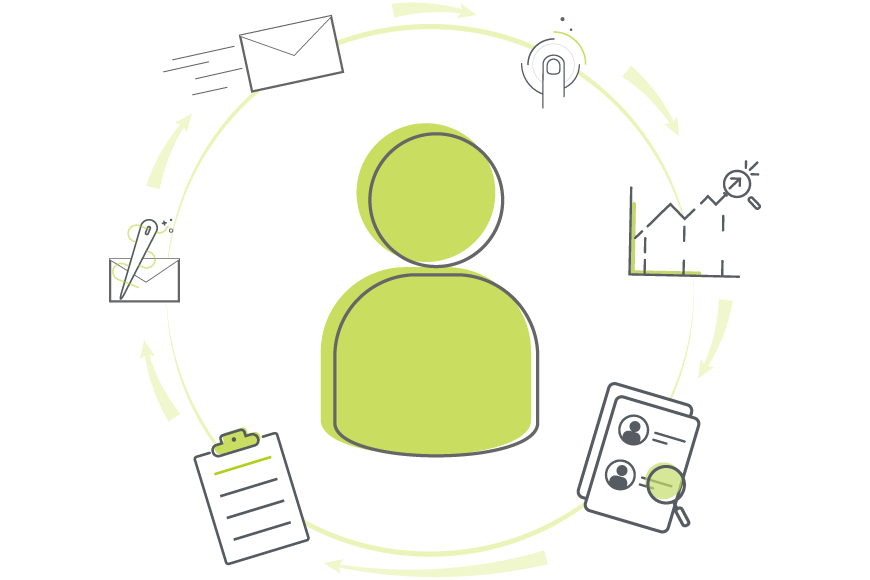 In the world of marketing, there are a lot of tools out there ready to help, from content delivery systems to graphics and photo editors to market research. But in order to get the great content out to the right people at the right time, you need a CRM system.
The role of CRM in marketing is threefold:
Identify WHO you should be targeting
PERSONALISE your message or campaign
Allow you to TRACK and ANALYSE the results
Let's go through each of these elements in more detail so you can see just how much CRM can help in marketing.
Identify WHO you should be targeting
Being able to target the right people at the right time is the benefit everyone thinks of when they think about how CRM systems support marketing. But it goes beyond just segmenting your data and scheduling your emails.
One of our other blogs covers this aspect in a bit more detail, so I won't spend a lot of time on this.
When your CRM sits at the heart of your business, all your current and potential client data will be at your fingertips. From new leads delivered straight from your website to your system all the way through to customers who have been with you for years. All that rich data, just waiting to be used.
Targeting your recepients will also, of course, come down to identifying who has actually OPTED IN to receive communications from you. Tracking these kind of GDPR opt ins and communication permissions has to be a central part of your data management these days—another way a good CRM system will support your marketing team.
---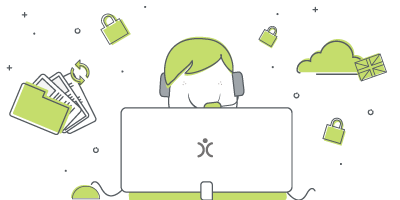 GDPR: your data, your rules
We've always put data protection at the heart of OpenCRM. So with the introduction of GDPR, we've added new tools and features so you have the control you need to implement your policies and achieve compliance.
find out more
---
The main things to know are that, when your CRM system is full of really great data, you'll be able to identify those people who will most benefit from your latest marketing campaign and include personalised greetings (and other information) on the content you send out.
Any good CRM system will give you tools to search and filter this data. In OpenCRM, you can filter using our search tools, custom views, and reports. From there, you can move on to your message.
PERSONALISE your message or campaign
Whether you're sending an email or snail mail, creating and producing relevant and personalised content from your CRM is essential.
Whether it is adding the person's name to the email or subject line (which could increase your open rate from between 6-10%!) or including relevant information from your history with them, this personalisation only happens when you've got great data supporting your marketing.
I can't speak to other systems, but in OpenCRM creating an email (or document for snail mailing or otherwise) is really straight forward. You add some simple code (we call then merge variables—you can pick up from our Knowledgebase article here) to your email and click send. As the system builds the email, the fields matching those merge variables direct from the individual Contact, Lead, or other record.
This means that the person you are contacting knows that the email is for them, with information relevant to their relationship with you, and are that bit more likely to interact with it.
But that's not where a CRM system's support of marketing ends…
Allow you to TRACK and ANALYSE the results
The final stage of any marketing campaign is all about finding out how you did and identifying what areas you can improve on for the next one. This "next one" could be sending out a follow up message to everyone who clicked certain links or it could be the next campaign you build from the ground up.
But being able to say how your campaign performed…that's yet another benefit that your CRM has in marketing.
Sticking with emails, you'll be familiar with the idea of tracking how many people open an email and who has clicked on which link. I've made it sound really boring, but being able to track that information and see how the campaign has performed is just the start.
Yes, knowing how an individual campaign performed is great and you can use those click and open actions to send targeted follow up messages. And that is really cool.
Being able to report on all the marketing communications of a particular type, seeing how all of your "Product A" messages were received vs "Product B" equally can help you gather information about and analyse what your customers (and prospects) want. Informing your product development, sales, and customer service so that you can deliver what they want and retain their business in the future.
And then you can drill down even deeper, checking out what an individual person has shown interest in to tailor your future interactions with them. By tracking the interaction within a CRM system, you'll be able to see how often they respond to your marketing communications (along with what they've clicked on and what emails they've opened if you really want to delve the depths).
Imagine that, you get a list of people who've clicked to learn more about a new product your launching. Then you check each one out and find one or two where this is the first time they've ever interacted with one of your marketing communications. You can then call or email to learn more about them and why this particular product so sparks their interest.
---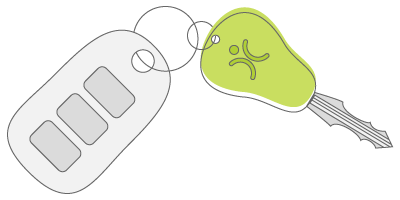 Want to take it for a test ride?
Nothing compares to trying out a piece of kit for yourself. Click to sign up for a free trial and see if OpenCRM has the look and feel (as well as the features and functionality) that you're looking for.
try it out
---
Summing up CRM in Marketing
CRM systems are all about data. You can use that data to inform your marketing communications, personalise these communications, and then gather more data to inform future endeavours.
When you start to explore how much CRM systems support marketing you realise that it isn't about two disparate worlds meeting for the odd check in and update. Marketing and CRM are intertwined, supporting and improving each other.
Honestly, I don't know how any marketing team could function without a CRM…but maybe I'm biased.