Why do I need to think about CRM management?
12 Apr 2021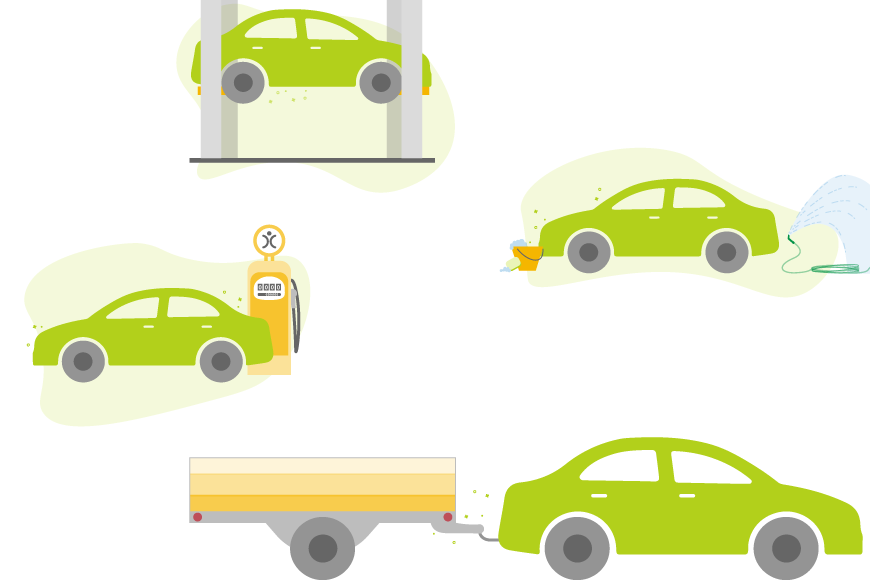 One thing many businesses are quick to figure out is that they need a CRM system. But a bit like owning a car – it doesn't drive itself. That's where the concept of CRM management comes in. Think about the car. It's about more than knowing how to drive it. There is regular maintenance – putting fuel in the tank, getting regular services and so on. You might also customise the car itself. Choosing different features, add-ons and so on. Just like owning a car – with the CRM it's not about simply having one – it's what you do with it that counts.
The idea of CRM management is a lot more all-encompassing than you may think. Originally, CRM was a tool designed to help you manage your customer relations, but nowadays it has developed far beyond that. It includes functionality that benefits the whole of your organisation. Furthermore – the more departments within your business that adopt CRM for their business needs – the more powerful it becomes for all involved.
In this blog post we will be looking at some of the different elements of the system that require some CRM management to ensure you are getting the most from your system.
Data Management
The data you store should be organised and shared with the appropriate team members. It needs to be useful and it should be kept up to date. You should use tools such as duplicate checking rules and establish some best practises to ensure that your team has a common approach to data within your CRM management processes.
Before you start piling data into your system you need to think of what you need, and who needs to see it. Ideally you would get different departments involved in this planning stage. That way you can agree who needs to see which pieces of information. Doing this collaboratively also ensures that everyone has a say in terminology, picklist values and so on.
If we take a dive into the different departments, we can see how your CRM management can assist your team in their different roles.
Pipeline Management
Starting with the "classic" use of CRM – the sales team. One of the cornerstones of a good CRM is effective pipeline management. Defining your pipeline means agreeing on details such as the terminology of your sales stages, and setting the length of time you hope to close deals.
CRM provides an objective view of your sales pipeline, presenting the data in a very straightforward manner. If you have had a conversation, link this to your opportunity. Details like created and expected close dates help you keep tabs on your progress. As you move through the sales stages you can use automation to provide prompts and generate actions relevant to the stage. For example, if you get to a particular step, you may need to run a check with Companies House. No need to remember to do this, the system can automatically prompt you.
Using a set of Sales Stages means that your sales team follow a common procedure. This is useful as it means your other team players know exactly which steps have been taken. Other tools such as Activity Scoring on Leads can also help you quickly identify the accounts that are most relevant to you and therefore most likely to make a purchase.
This is just scratching the surface as to how you need to put some thought in to the CRM management of your sales pipeline to make it as efficient as possible.
Target and Commission Management
As well as letting the sales team themselves know where they are at, your management team will also want to know how the business as a whole is performing. A couple of tools to help track sales is by considering sales targets and perhaps implementing a commissions system. Are your sales people meeting their targets? Are they even especially aware of how close they are to hitting their sales levels? Having that visibility may incentivise your team, which is mutually beneficial to both management, and the sales department itself.
Account and Project Management
Once you have gained a new customer, unless the barriers to exit are extremely difficult to overcome in your industry, you will need to work hard to retain the client and keep them happy.
If you are selling a technical service, it is likely your client will need help of some description. This could be basic assistance perhaps via live chat and a knowledgebase, to get them up and running. On the other hand, you might want to create a project to help the customer get the most from your product. Implementing Projects is another example where CRM management is required. You will want to offer your clients a consistent service relating to their requirements. Therefore your Projects team will need to follow similar steps when managing their workload. Planning and mapping out the project – perhaps putting the plan together and generating a PDF offers transparency. It gives you a clear way of seeing which steps you need to take and where the client responsibility lies, for the project to be a success.
Support Management
In addition to that onboarding process, your clients will need general maintenance from time to time. Just like that car we mentioned earlier, there will be things to fix and tweaks needed periodically. That's where a good support department comes into play. Your CRM management here is to ensure the support team have access to the data and functions that they need.
If they can see account records and purchasing history, when a client calls up with a problem, you don't need to make them jump through hoops. They won't need to answer the same questions each time they call as their information can easily be accessed by your support team. Visibility of that purchase and ticket history really puts your support users in the driving seat. Given the competitive nature of many service industries, good customer support is more important than ever before so you want to make sure you don't get left behind.
---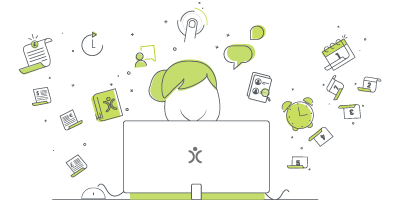 Do we have what it takes?
We don't restrict which features you have access to in OpenCRM based on how many users you have. You get everything right out of the box. Click to find out if we've got the features you need.
find out more
---
Marketing Management
Some businesses are fortunate enough to not need to do any outbound marketing. Perhaps their clients are all self-generated or come in via referrals. To help manage your referee data, it would be worth setting up a custom field so you could see who made the referral. You could even set up a condition so that if Lead Type equals Referral, then an additional field appears where you can select who made the referral. Remember what I said earlier about streamlining the system – that includes using conditional fields such as the one I have just described. That means such fields are only visible when they are relevant.
Brand Management
If your business has worked hard to create a brand, image and perception, the last thing you want is for team members to go off-script. New staff may not be fully in tune with your "corporate tone". In these scenarios, using templates can be a life-saver. For all your "standard" scenarios where you need to send emails to your clients, you can create these as templates.
This serves two purposes – firstly it makes your team more efficient as they don't have to re-type the same thing over and over, and secondly it makes sure your communications stay in line with your business. This can be applied to PDF and Mail Merge templates too, helping you produce output that is consistent. You could take this to the next level, implementing some automation to send emails automatically. When specific conditions are met – for example a prospect fills out a form on your website – this can be the trigger to send them information relevant to their enquiry, without any manual intervention.
Contact Management
All of the above touchpoints relate to times that your get in touch with your clients. By capturing these points of contact, you build a complete customer history. Calls, meetings and tasks can be categorised, follow-ups can be scheduled and they can be assigned to different people. The CRM management required here is to establish some best practises, and to encourage the use of Activities to record interactions. If your team are all taking the same approach, it creates a far more coherent work environment than everyone is just logging work information into places like spreadsheets, post-it notes, or relying on their memory.
Personnel Management
So far, we've considered the customer-facing functionality, but there is also a lot you can do to manage your business internally. CRM tools such as OpenCRM have areas dedicated to Personnel management. This goes beyond merely seeing what your CRM users, but allows you to track staff actions such as holidays, sick days and so on. You can also store details of annual reviews, contract start and end dates, and upload documents for example CVs against personnel records. It's not normally the first thing you might think of, but it is another powerful tool you have within your CRM inventory.
Think about External Data
One common problem facing salespeople and businesses as a whole is the need to use lots of different software tools. It can be confusing and/ or off-putting if you have to remember to log into multiple portals, websites or apps just to do your day-to-day work. Therefore, one key aspect of CRM management is to get those ducks in a row, so you can bring the data into a common platform. Using webhooks, API calls, Zapier or Jotform integrations gives you ways of bringing data from external sources into your CRM. You can also integrate your MS365 or Google calendars with OpenCRM, as well as getting your emails synced. Bring as much of your day-to-day work resources into the system as you can to save on time and productivity.
Getting the Experts In
If we think back to the analogy of owning a car that we used at the start of the post. You take care of the basics yourself – driving, checking the oil, putting fuel in and so on. But there are certain jobs where you need to get in the professionals. MOT, services and suchlike need some outside assistance. There are also other jobs which you could do, but let's face it, for peace of mind it is better to call in the experts.
Part of managing a CRM system efficiently also means knowing when to call in the outside assistance. You might have a development request, or perhaps something which you could do yourself. But that would take a lot more time than if an expert were to do it on your behalf. In addition, whilst some tasks are worth learning, whereas others you are likely to only need once or twice. From a time investment perspective, you are better off calling for outside aid.
In Conclusion
As you can see, a CRM system is generally designed to be used out of the box. You can literally buy and start using a cloud-based system in a matter of minutes. However, to get the most of the system, you need to plan and various details. Which parts of the system you are using, who will be involved, and how you plan to manage the rollout and ongoing maintenance. Hence the call for CRM management, to keep that engine running as smoothly as possible for many years.