What are the benefits of a CRM Integration?
1 Aug 2022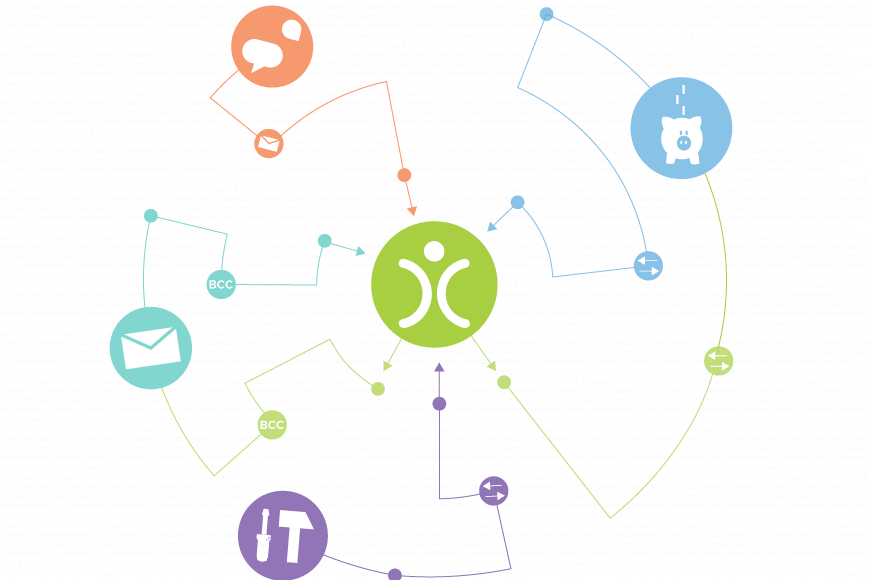 (Republished from an earlier article)
CRM systems are great (yes, I'm a bit biased). And when used to their full potential, can help you streamline and organise every aspect of your business.
But even acknowledging how great CRM systems are (yes, I'm going to keep saying it), there are occasions where you really need to hang on to an existing system (your email client, for example). Or maybe introduce a "speciality" tool for one particular aspect of your business. Like accounting or manufacturing software for example.
When this happens, what you really want is to bring the relevant information from that 3rd party system into your CRM. You really need to tie it all in with the appropriate person or project or other records.
In the tech world, this is known as integration.
And even though I think CRM systems are the absolute bee's knees, I'd like to take a moment to explore the top 3 benefits of CRM integration.
Benefit #1: The basics
The first question the sales team here is typically asked by a prospective customer is whether we can integrate with their emails. And of course, the answer is 'yes'.
We are all so reliant on email for our basic communication. It's understandable that you might be hesitant to give up the email management software or tool you currently use. And to be honest, these tools are so well developed and specialised. It would be foolish for a more all-round system like OpenCRM to try and emulate them.
But you still need that information available within your CRM system! And that's the first benefit of a CRM email integration. You're centralising the full history of a customer interaction (or prospect or lead etc).
Think about it, you're scrolling through the communication history of a customer. You're trying to find out when they gave you or a colleague that key bit of information. The information that's going to win you a sale. Instead of having to flip through your notepad and scroll through your emails and pester your colleagues, you just look at that customer record and it's all there. Notes in the Activities, full records of the emails, it's all in one place.
---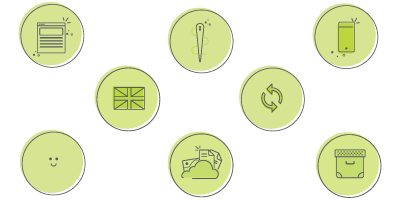 What do you get with OpenCRM?
Unrivalled customer support? 2TB of storage per account? Data held in EU? It's the sort of stuff we think you should be able to take for granted, but which you won't necessarily get from our competitors.
find out more
---
Benefit #2: The specialists
I touched on this before in the introduction, but this is the main reason most of our customers come to us with CRM integration requests.
They've got a system, tailored to work perfectly in their industry. It's doing a very particular job in their business, but it only does the one thing for them. So they've got a CRM system to do the rest…but that information is still really important to managing their customer relationships.
They need to integrate.
These integrations can be tricky, you need to make sure that the information comes through in the right format and into a place that makes sense for your business.
But that's the beauty of an OpenCRM system, you can tweak and tailor it to fit your business.
And here's another benefit to integrations with OpenCRM: being able to bring unique data in and find the perfect home for it.
Let's go through an example. Say you run a custom bicycle manufacturing company. You use your CRM to manage your prospecting, sales, follow-up marketing, and customer service requests. But the actual customisation…well, that's handled by a bespoke bit of software that is linked up to your raw materials suppliers. You can't get rid of it! It's vital to your business!
So instead, whenever an order is completed and the information is entered into the bespoke tool, it gets zipped over to your CRM system. That data is then added to custom fields, linked directly to your Contact record.
The data is at your fingertips, but your supply chain process hasn't changed and you're still building bikes that your customers love. Pretty cool right?

And with OpenCRM integrating with seriously good apps such as Zapier, connecting that bespoke data with your CRM system is super simple. Not to mention powerful. With OpenCRM's architecture being designed with customisation in mind, all of that industry-specific data can be pulled through and presented to your team in a way that makes sense!
---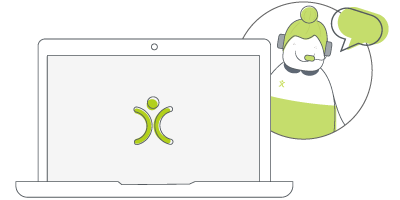 Let us take you on a tour
You've had a look around and are starting to think OpenCRM might be the system for you and your business. Why not chat with one of our team (and ask your burning CRM questions) as they take you on a tour of the system?
find out more
---
Benefit #3: Controlled Chaos
When you've got a complex business model, it can be difficult to know which way is up sometimes. A CRM is a great way to stay grounded, but only if it is actually grounded itself.
What do I mean by this? An example will make it easier…one from our own office.
We, of course, use an OpenCRM system (seriously, you should check it out 😉 ) and we use it in every area of the business. Our sales team uses it for prospecting. Our marketing team sends emails through it. Our projects are all managed there, customer service requests…the list goes on.
But we also use other systems: collaborative messaging, developer-specific tools, accounting software, email…See, I told you 3rd party integration is important. Even for a company that MAKES a CRM product!
Some of these systems (the developer stuff for example) don't NEED to be integrated with OpenCRM. But, it can be useful to have some dates and times brought in. So that we can track when work started and stopped. A simple Zapier link between the two gives us all the information we need.
Similarly, our instant messaging content doesn't need to be held centrally (how many variations on a Fish and Chips order are there?!). But being able to use a simple email from OpenCRM to post to this service and call people's attention to something they need to do or just be aware of, is essential.
And then, of course, we've got our accounting software that requires a complex flow of information to and from OpenCRM. This gives our accounts team the data they need to process payments. Whilst also giving our sales team up-to-date information of who has bought what and when they paid.

This third benefit of CRM integration comes down to the importance of having the choice of setting up an integration that is simple, complex, or something in between.

After all, not EVERYTHING in life has to be complicated…right?

So whether it's email integration, pulling complicated industry-specific data into your CRM, or keeping your finance team up to speed, integrations are crucial!

For more information on what we can do here at OpenCRM to integrate those 3rd party tools, give us a shout. Drop us an email, call or live chat. We would be more than happy to explore those needs with you and come up with a solution that works!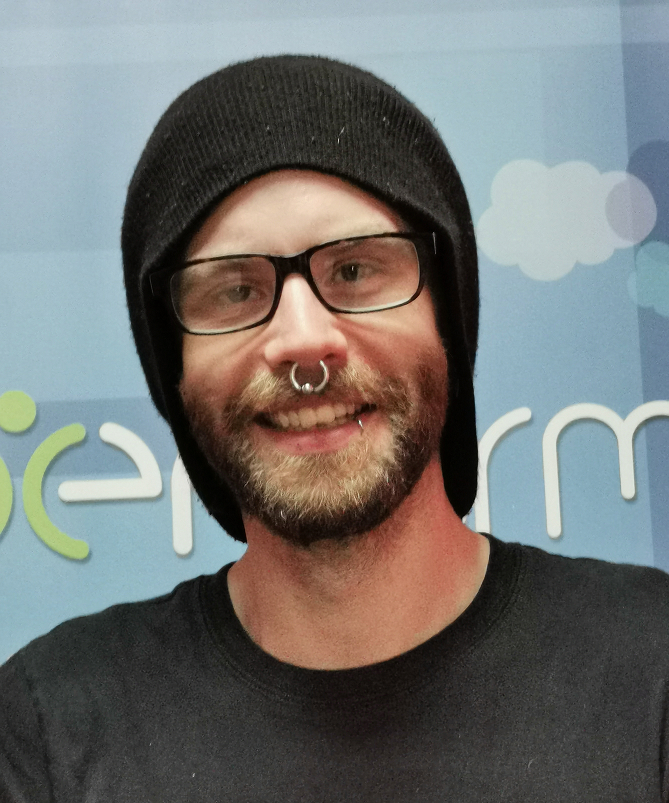 Having managed bands' and musicians' social media since MySpace was a 'thing', jumping on board with OpenCRM to help manage our social media output was an ideal place for me to be. I have lived in the historic city of York, beautiful sunny Brighton, but grew up here in the Yorkshire Dales. When I'm not in the office you can normally find me wedged into a tiny van trekking around the UK and Europe with my band or spending time with my partner and our son.