Your CRM Toolbox: Evolving with your business
1 Sep 2020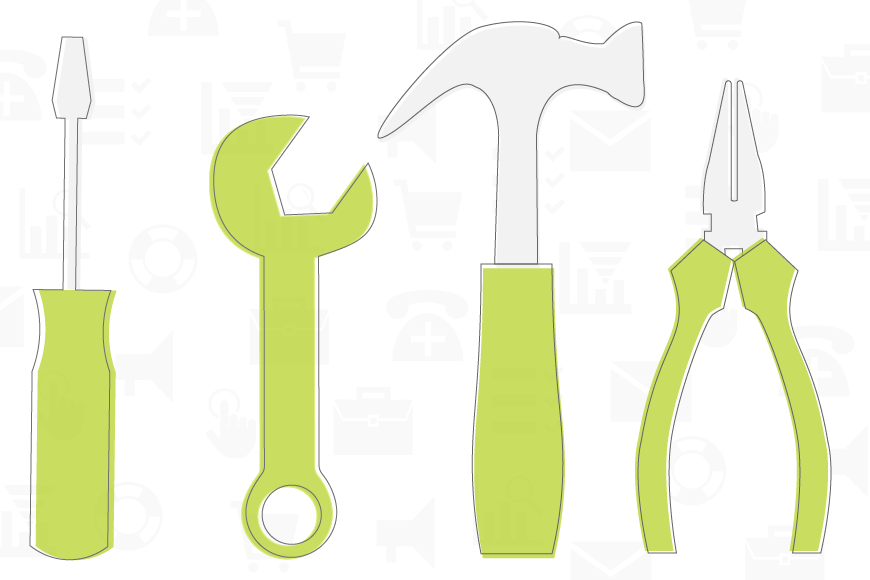 You've just received your shiny new OpenCRM system logins. One of the product wizards in our projects team have helpfully guided you through those first few steps and now you're ready to start using it.
As you get more comfortable using your system over the coming days and weeks, you may find yourself wanting to add extra bits into your CRM toolbox. Luckily for you, we build OpenCRM with flexibility in mind, so your new CRM system is highly customizable.
You might start with a fairly simple system with only some of the basic modules visible for you and your team. As time goes by and you master more areas of the system, you may wish to explore the world of CRM even further. OpenCRM allows you to tailor your system as business thrives and most importantly, we won't ask you for any extra money to turn those modules on if and when you decide that it's time to start using them.
---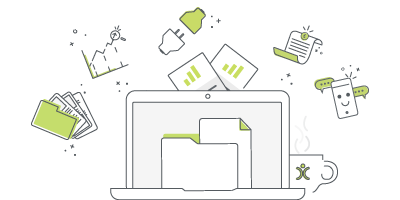 The salesforce alternative?
There are a lot of a CRM providers out there and it can be difficult to know how one compares to another. Click to find out more about how we stack up against the competition.
find out more
---
Putting together your CRM Toolbox
The important thing to remember with a new CRM system is it's a long-term solution, not a quick fix job. As with any long-term business solution, it makes sense to carry out some fine tuning to make the system work exactly how you want it to.
After all, you want your CRM solution to fit in perfectly with your business requirements.
So what are some of the things you might want to customize with your OpenCRM system?
Only display the information you need by adding custom fields and switching irrelevant fields off completely.  
Display the correct information where it makes most sense to your business. You can move the fields around the page to help your team to input the correct data in the correct order.  
Rename fields – Your business might have specific terminology you use every day. Rename the relevant fields using those key words and phrases important to your working world.   
By tailoring field access, layouts, and searching tabs though permissions, you can see different data fields depending on a user's job role.  
Use specific team and user permissions. You might only want your support department to have access to our helpdesk module, for example. Using permissions, you can have this module as the only accessible part of your system to that specific team.  
Get some automation to do some of the boring bits for you! Using fully customizable Action Plans, Email Plans and workflow, OpenCRM can make sure that fresh new lead is not only automatically added to the system via our JotForm integration (even if you're offline), but it is then automatically added to a sales teams activity's and auto-emailed a response.  
And remember you can make these changes at any time!  
Think of your CRM as a real-life toolbox for your business. The tools you bought when you moved into your first flat at 19 aren't the same as those you want on hand later in life. (Still not sure about what you should have?)
---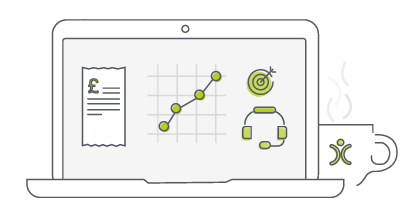 Looking for a quick overview?
Sometimes all you are looking for is a quick video to give you a feel for the software you're investigating. Well search no further. Just click the button, sit back, relax, and watch our quick overview video.
watch now
---
Getting your team on board…in stages
You should not forget that CRM is only the tool and the real use of it is dependent on the tool's operator. A hammer won't bash a nail into the wall all by itself.
You need to learn how to use the tool for it be effective…and that actually happens in stages.
Stage 1 : Planning and filling up your CRM toolbox
You need to know what your objectives are and how you think your OpenCRM system can help you achieve this. This will tell you what new items are needed in your CRM toolbox. If in doubt, consult the Wizards! (your own personal project wizard, that is….)
Once you have set your targets and expectations, you can start to see the real results and benefits. Just as that hammer will not hit a nail by itself, your CRM needs your team to use it.
Stage 2 : learning how to use the tools
Once you know what you want from your CRM toolbox, you're going to want to make sure your team are up to speed. Getting them familiar with the tools at their disposal and making sure they know how to use them is important.
After all, when you were 19 and moved into that first flat, you were bound to have made some worried phone calls to your parents to ask how to use those tools you bought. The same is true with a new CRM system.
Its important that your guys and girls know how to use the system with confidence in order for it to slot seamlessly into your business. Setting aside some time for training will make the transition to OpenCRM easy and stress free for everyone. (But don't worry if you get stuck. OpenCRM provides you with full system support as standard)
Stage 3 : Two heads are better than one
Once you've got your whole business using the system, you will find that people come up with suggestions for how to improve it.
My Advice, don't shy away from these suggestions. This is going to help you tailor OpenCRM over the coming weeks, months and hopefully years to make sure it always fits your business perfectly.
Touching on the customizable aspects of OpenCRM again (I know, I know, broken record) – Make sure you have the correct modules labeled with your internal phrases and language. Customizing each module using your business terminology will mean you have a happy crew who can pick up the 'how to' easily and with no confusion.
We would also recommend having a CRM champion within the team. Someone who is able to speak to the Project Wizards and to give assistance to anyone in need.
CRM is the toolbox and it is down to the guys and girls in your business to use the tools within it to make the magic happen. It's your hammer, your knife, your screwdriver; hand those tools out, teach people how to use them and then kick back and watch as your business is built.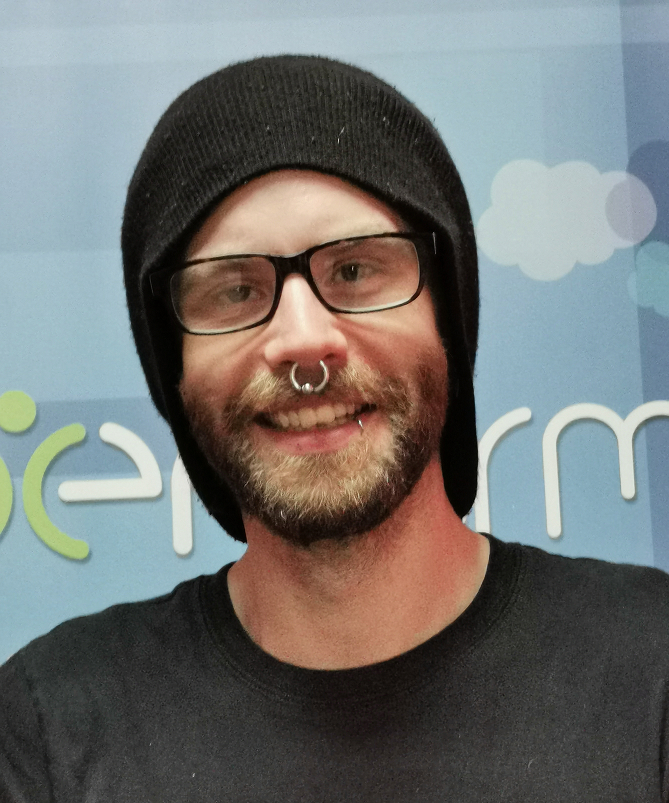 Having managed bands' and musicians' social media since MySpace was a 'thing', jumping on board with OpenCRM to help manage our social media output was an ideal place for me to be. I have lived in the historic city of York, beautiful sunny Brighton, but grew up here in the Yorkshire Dales. When I'm not in the office you can normally find me wedged into a tiny van trekking around the UK and Europe with my band or spending time with my partner and our son.