CRM and MailChimp Integration: Three options for email marketing
11 Jul 2022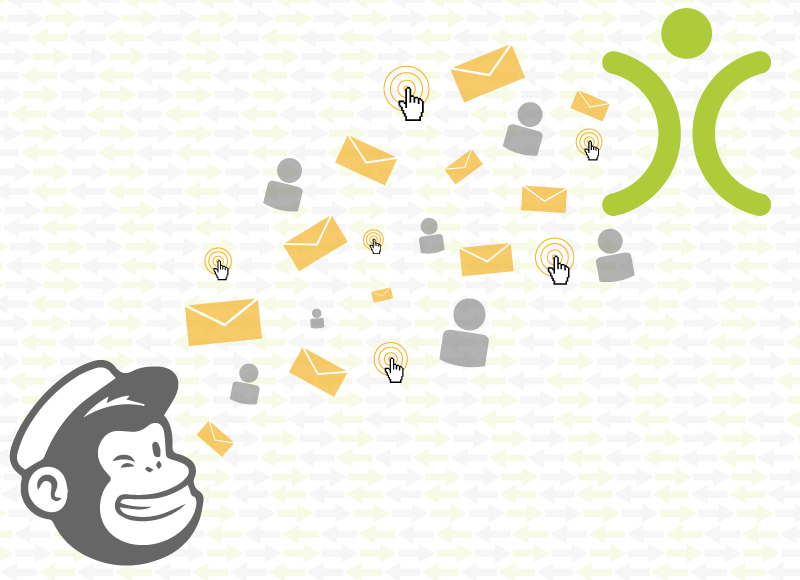 MailChimp, as an emailing platform, is one of the most popular in the world. I know I get dozens of emails every week with the little "sent by MailChimp" stamped at the bottom. But when it comes to running a business, being able to send bulk emails isn't the only thing you need to do with your prospects and customers. That's why businesses that use MailChimp will also have a CRM system for…well…all the rest of it.
When it comes to using both MailChimp and a CRM system, you have a few options.
You can use MailChimp's own CRM features
Find a CRM that integrates with MailChimp (like OpenCRM)
Use a CRM system that has its own campaign management tools (also like OpenCRM)
I'd like to spend a bit of time speaking to the pros and cons of each. So you can make an informed decisions about which is the right one for you.
MailChimp has a CRM?
MailChimp does indeed have a small number of CRM features, including automatic contact list building and messaging. These features will let you organise your contacts and send them relevant emails at relevant times.
The issue with using MailChimp as your primary CRM system is that there isn't much else you are able to do.
Don't get me wrong, list building and automatic messaging, when paired with bulk emailing, is really useful. We've got both features inbuilt within OpenCRM and they are options that I am forever recommending to people. (Custom views and email plans if you'd like to read up on them.)
But what about sales process management? Company to contact relationship monitoring? Not to mention any customer service or project management you might want to do.
Conclusion? This solution is good for people and businesses who have very limited CRM needs, but high bulk emailing requirements.
---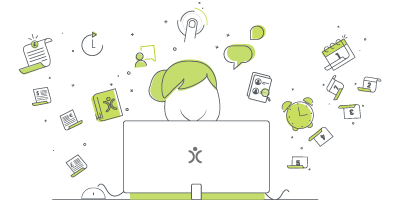 Do we have what it takes?
We don't restrict which features you have access to in OpenCRM based on how many users you have. You get everything right out of the box. Click to find out if we've got the features you need.
find out more
---
CRM to MailChimp Integration
Perhaps you need to be able to do a bit more on the CRM side, but still want to use MailChimp for sending bulk emails.
You can still use MailChimp's template creator and bulk emailer. In addition, you can to use those broad and deep features of your CRM system for managing your entire business. Not just your contact management.
How does the integration work?
In this post. I'm going to focus on how you can use the specific OpenCRM to MailChimp integration.
Our integration starts in OpenCRM. You add all the Contacts and Leads to a Campaign there. Then you can pick a list to add those people to in MailChimp . Any that already exist won't be added twice, it's just a way of sending an update. You can also select which template in MailChimp you are going to use and a few more details.
With a click of a button in OpenCRM, all that information is sent to MailChimp. Once you've over in MailChimp, you can make any final edits before sending it out.
Any statistics from the email, i.e. how many people opened it and how many clicked on links, are sent back from MailChimp to OpenCRM. MailChimp only send the high-level numbers rather than details of who exactly clicked on what, but if you want that level of detail, just keep reading.
---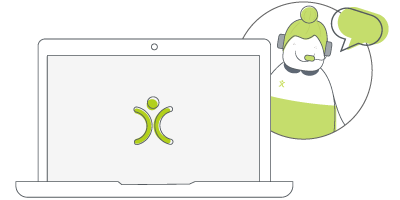 Let us take you on a tour
You've had a look around and are starting to think OpenCRM might be the system for you and your business. Why not chat with one of our team (and ask your burning CRM questions) as they take you on a tour of the system?
find out more
---
The main benefit with using MailChimp to handle your marketing emails, while managing the rest of your business from OpenCRM is that you can give an external company or individual the ability to send out your emails without giving them access to your actual CRM system.
CRM system with Campaign Management
Your third option when it comes to using MailChimp with a CRM is actually to not use MailChimp at all. But rather to find a CRM system, like OpenCRM, that has its own Campaign Management tools.
A bit cheeky, I know, but stay with me.
Again using OpenCRM as the example, the big benefit to sending our your email campaigns from within your CRM system comes back to this idea of "joined up writing." By having an individual's interactions with an email in the same place as their recent invoices or customer service tickets, you get an overview of the relationship you have with them.
You read that right. If you send out an email from OpenCRM, you can not only see how many people clicked a link in that email. You get to see exactly who clicked exactly which link and when. You get the same information for the email being opened.
And with our latest Stripo integration, you even have the power of drag-n-drop email template building.
There are, of course, drawbacks. MailChimp is the market leader in sending out emails for a reason. They will be a bit faster than us, but that's really the only downside.
---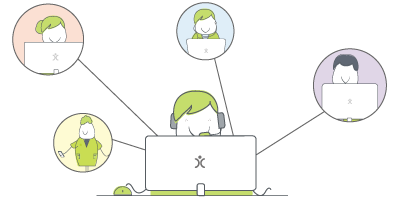 Watch and learn
If you're looking for further information on how specific features and functionality play out in OpenCRM, why not click to check out our webinars?
watch now
---
What's the best option?
The benefits and drawbacks to are clear, so it is down to what is best for your business.
We personally use OpenCRM Campaigns to manage all of our bulk emailing and marketing. Because we do all of our marketing ourselves and already know the system, the benefit to us is clear: a campaigning option that is part and parcel of our CRM system is the right fit for us.
When I send an email, I know who clicked on something and can follow up with them directly.
For people who either use an external company to manage their email marketing or who just love MailChimp, using a CRM that integrates with it is the best option.
There must also be a number of people for whom email marketing is the be-all-end-all of what they do, so using MailChimp's own very basic CRM functionality is enough.
As with any recommendation, it all comes down to doing what is right for your business and your team. If you want to discuss using our campaign features or our MailChimp integration, why not click to start chatting?
My role is to build our Customer Success team and I work with our clients and prospects helping them get the most from their subscription – it is a fun challenging role as no two days are the same. When not in the office I'll be either making a noise on my guitar or getting my trainers on for a run out in the Yorkshire Dales, North York Moors or the Lake District.