10 Tips For Monitoring Leads
22 Jul 2019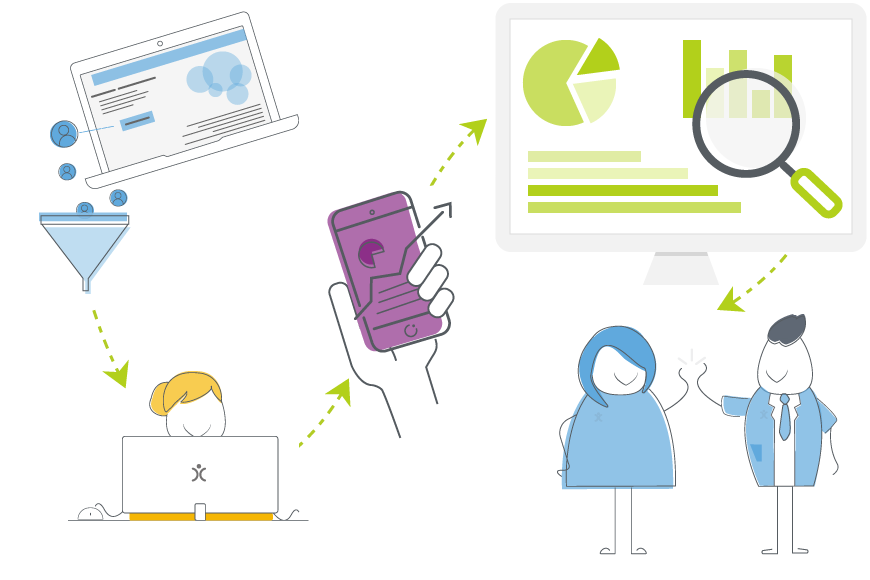 There are very few businesses who are not on the hunt for new customers. Gaining new clients means acquiring and monitoring Leads, which is where your CRM solution comes into play.
There are varying reasons for attracting new customers. You could be opening a new branch of your business in a new location and so attract a new clientele there. Or you may be launching new product ranges and expanding what you currently offer. Whether you keep onto your clients for the shorter or longer term, inevitably there will be some customer churn when they come to the end of their journey with you and so you need to bring new clients on-board to replace the ones that have moved on.
For businesses dealing mainly in FMCG (Fast Moving Consumer Goods) that tend to be one-off transactions, your lead generating tool might be as simple as placing an ad in the local newspaper and putting a sign in the window to declare that you are "open for business". But for anyone needing more engagement in order to convert leads into prospects and clients, you'll need to put a plan together.
With that in mind here are ten tips to get you starting with using your CRM solution to help with managing and monitoring leads.
Preparation
1.Setting Objectives/ Expectations. You need your salespeople to all be on the same page. If you have one salesperson spending weeks chasing a lead worth £50 whereas a different salesperson spends a couple of days pursuing a £1000 lead then abandons the chase too soon, then your team could do with some guidance to get them all following a standardised procedure.
2. Get your website to speak to your CRM system. If you have any kind of enquiry forms built into your page, set them up so the results are pushed into your CRM solution. This helps keep all the lead data in your one central database – we recommend that you use a tool such as a Jotform to manage this.
Configuration
3. Work out what your lead sources are. You may have sales people attending exhibitions, or you might even host events yourself. Maybe you have taken down details of companies that have set up office in that new business park near to your office, or your sales people might be keen networkers on social media. Wherever your leads come from, get your system configured to capture that information. Later on, when calculating the ROI on your marketing efforts, this information will be an essential part of your report building.
4. Give the leads to the relevant salespeople in a manageable workload. If you have leads from the north, give them to the members of the northern sales team, or if you deal with different product types, make sure the most appropriate sales people are given the opportunity to work their magic on your prospects. If you have a range of experts on your team, play to their strengths and get the right people managing the relevant leads to keep both your staff and your potential clients happy. This can be done using tools such as lead assignment rules.
---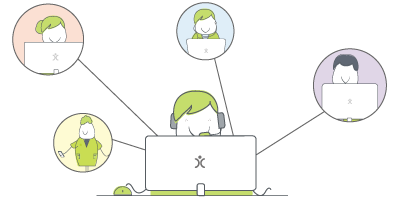 Watch and learn
If you're looking for further information on how specific features and functionality play out in OpenCRM, why not click to check out our webinars?
watch now
---
5. Design your leads module to capture as much relevant information as you can in the most logical manner. Use fields to collect details such as industry, budget, products of interest, when you first encountered them and so on. Don't forget to customise the system as much as you can, take the off-the-shelf CRM and really make it your own! Leads don't stick around forever – chances are if they are talking to you, they will be doing their due diligence and checking out other providers on the market. Pay attention to date fields on the Lead record. When it was created, when the last interaction was, if there is a next activity scheduled. The last thing you want to happen is for you to lose prospects because they are simply going cold so use the system tools for monitoring leads wherever you can.
Execution
6. Use your CRM to record your interactions at the right time and on the right place. Each time you deal with a lead or a client, log the details as Activities against their record and starts to build a rich history of your relationship with that person. When you look at a client's details three months down the line, you can see exactly who they spoke with and what about. It helps put you and your colleagues in the driving seat when engaging with your leads.
7. Let some workflow and automations do some of the heavy lifting. If there are set actions you do time and again, you can configure Action Plans to automatically create those activities. If there are emails you always ping off to prospects – for example a new product brochure or a link to an introduction video – then get that automated via an Email Plan so it will always happen. Updating the primary or other records, sending notifications, setting warnings…that will take some workflow. Some of these tricks are all about eliminating the human error factor wherever possible and letting the system really work for you.
Review
8. Once you are up and running monitoring leads in your CRM solution, you'll need to see how the team is getting on. There will be numerous reports you can build such as showing you the number of leads converted in a given time period, how many leads each of your sales people are currently managing, or which lead source is returning the best results.
9. Request customer feedback. Whilst you are engaging with your clients, you could get some constructive criticism back there and then. What did your clients like about the sales process, and where did they think there is room for improvement? If you wait for too long after the sales process is complete, then you're in danger of losing that energy and enthusiasm that you have built up with your client and so the feedback you gain is likely to be less valuable.
10. Keep tabs on your CRM system – manage regular reviews. Your CRM adoption happens in phases. To begin with you get your shiny new system, customise it and get your team trained up. When you start to use it, that is when you will notice tweaks and changes that will need to be made. If you have staff turnover you'll need to add and train new users, adjust permissions and profiles for old users and keep the system fresh with regular maintenance. As you get familiar with the basics, you can then start to explore the system in more depth and see what other modules will benefit you.
Conclusion
Don't forget your customers are also possibly your hottest leads. The client that bought an entry level product might be testing the waters before taking the plunge and going all the way with you. Most existing clients will be interested in any additions to your product range or any new enhancements and features as you add them. You've already one the hard work winning them over the first-time round, and studies have shown that it is more cost-effective to sell to existing clients instead of starting from scratch.
You will know what works for you when attracting customers, so make sure you have a system in place for monitoring leads that will help you make the most of them.
My role is to build our Customer Success team and I work with our clients and prospects helping them get the most from their subscription – it is a fun challenging role as no two days are the same. When not in the office I'll be either making a noise on my guitar or getting my trainers on for a run out in the Yorkshire Dales, North York Moors or the Lake District.