CRM Trends 2021: Where is the industry going and how can it benefit your business?
14 Dec 2020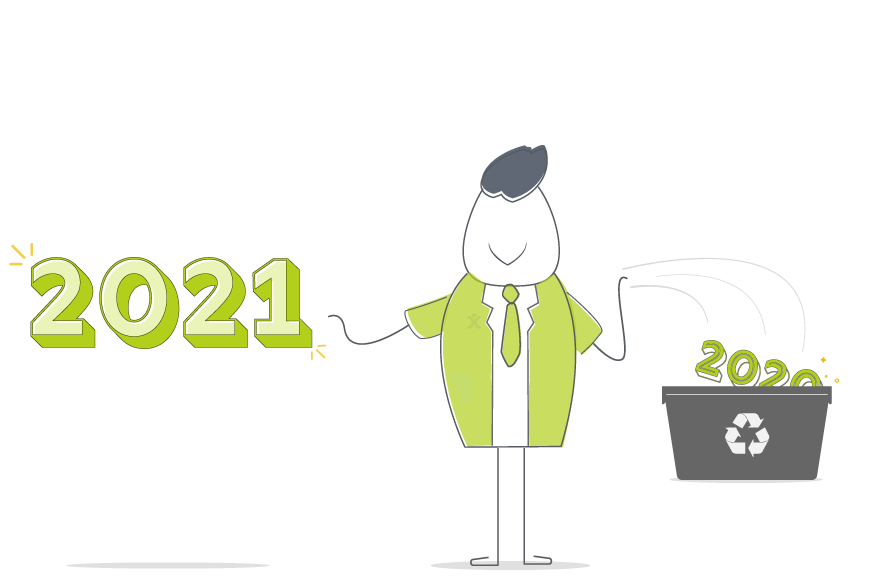 If 2020 has shown me anything, it's that you never know what the future will bring. These last 12 months have changed so much about the way we all do business. So much more than any of us could have predicted. And I think you'll be seeing those changes in the trends for development in the CRM industry in 2021.
So how exactly do I think the CRM industry will respond to these changes?
Well, I think you'll see an increased focus in giving people more of the tools that will let them both work alone and in collaboration with each other. I also think there will be more of a push for tools to make people more efficient.
I even think it's going to change how we think about accessing and interacting with all business systems, especially CRM.
With all of that in mind, I'd like to take you through what I think will be the big 5 trends in CRM in 2021.
---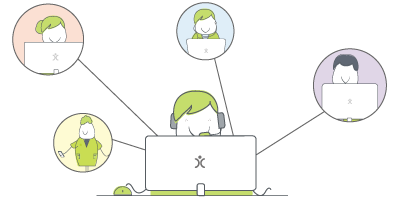 Watch and learn
If you're looking for further information on how specific features and functionality play out in OpenCRM, why not click to check out our webinars?
watch now
---
Automating the Heavy Lifting
Between reduced workforces and the increase in solo working, being able to automate the tedious jobs is more important than ever before.
Whether you're looking to automate your reminders, sending out emails, or updating records, the key is to reduce the heavy lifting your team has to do. With that gone, they can focus on the important stuff. It's all about efficiency.
In 2021, I think this trend for automation will increase in importance for CRM users.
Recognising this trend, we've enhanced our own automation tools a few times over the last few feature releases. And have plans to do even more in the new year.
Improved Collaboration
If automation is a CRM trend for improving the efficiency of people working on their own, the other side of that coin is the need for improved collaboration tools. Bit of a funny one that, but we've certainly seen this on our own team. We are all a bit more isolated and so we need that extra support when we do come together.
One of the things we noticed when we transitioned from working in an office to working from home over the summer was that we all had to work harder to collaborate. Well…not work harder per se, but find a different method to replace walking over to someone's desk or jumping into a meeting room.
For us and looking at the numbers everyone else, this meant an even tighter reliance on a dedicated collaboration tool where we could chat and have video calls.
I think you'll see a lot of CRM systems responding to this trend in 2021 by attempting to create their own collaboration tool. Personally, I think that's a mistake.
Instead of building something that gives you half the features you need, but that is embedded in your CRM, why not integrate that CRM with an existing system?
That way you get all the features of that existing system and combine it with your own feature rich CRM system.
---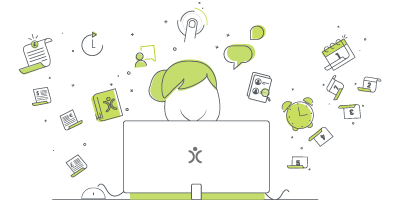 Do we have what it takes?
We don't restrict which features you have access to in OpenCRM based on how many users you have. You get everything right out of the box. Click to find out if we've got the features you need.
find out more
---
Integrations and the Omnichannel Experience
Speaking of integrations and this idea of an "omnichannel" experience, I think this is going to be its own CRM trend in 2021.
Being able to integrate your CRM with any and all tools your team uses will be even more important now that people are more limited in the way they can interact with each other.
Instead of moving paper around an office or shouting across desks, you need all those moving parts working more smoothly. This means integrating your accounting software, emails, contacts, calendars, tasks, industry-specific systems, and so on.
By giving your team central places to retrieve information (whether that's your CRM system or a collaboration hub like Teams or Slack), you help make them more efficient. And streamline your business processes.
Security and Access Control
This was a big topic back in the summer when so many people suddenly transitioned to working from home. People wanted to know how they could protect people's home computers and the business data that was now being accessed on it.
Some CRM systems already had tools like user access and other permission controls, IP restrictions, and on, there was a big push to implement and/or edit these to let people carry on working securely.
As most businesses already got this sorted way back in June, you might not see this as a big trend in business software development in 2021. But I suspect that sudden push to give businesses more control over their data and access to it will result in some additional features and enhancements over the next 12 months.
And of course, the inevitable changes to data protection and processes following Brexit could lead to a flurry of changes for businesses working in both the UK and the EU.
---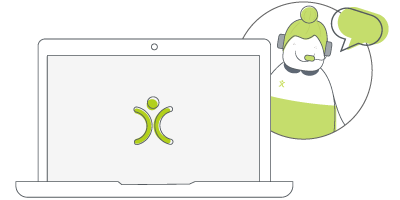 Let us take you on a tour
You've had a look around and are starting to think OpenCRM might be the system for you and your business. Why not chat with one of our team (and ask your burning CRM questions) as they take you on a tour of the system?
find out more
---
Pane of Glass Overview
Unlike the other items in this list, this last CRM trend isn't really a response to the impact 2020 had on business. It's more just a trend that has been slowly rising in the industry following user feedback.
It is the idea of a "pane of glass" overview of the customer relationship.
The pane of glass overview is the ability for a user to look at a single screen and, without clicking around or opening up additional tabs, see a full picture or snapshot of where the customer relationship is right now.
This includes all the static information (name, telephone number, etc) as well as the recent history. It may also give you "actions" to carry out…sending an email, making a call, etc.
We took a step in this direction with the release of our Timeline feature. And we weren't the only ones exploring this idea over the last few years.
But I think 2021 is going to be the year that you really see this trend explode onto the CRM stage.
Making sure these CRM Trends benefit your business in 2021
So with all of that in mind, how do you make sure that the changing trends and fashion in software development benefits your business?
Well, the first thing is to stay up to date with what your providers are doing. Pay attention to those feature releases, keep an eye on social media feeds (especially YouTube), and making sure you glance through newsletters.
I'm not saying this to try and increase clicks to our website. I'm saying this simply because this is how we let our own customers know about new features and how they can benefit their business.
The other thing you can do is to actively get in touch with your providers about these new features when you see them popping up. Give them a call or start a chat. Ask them how you can take advantage of the new functionality.
Honestly, we love to chat about the great new stuff going into Open CRM. Any excuse to talk about our baby.
And with that, I'd like to wish you a very happy Christmas and all the best for the new year.
Before I got my start in the tech industry as part of Apple's UK Mac launch team, I was a professional drummer (notice I didn't say musician). But once I got in, I was hooked and I've been involved in the tech industry, primarily software development, for over 35 years. I founded this company and I now have the enviable title of System Architect (as well as Managing Director) here at OpenCRM.