7 Ways You Can Lead a Horse to Water
15 Oct 2018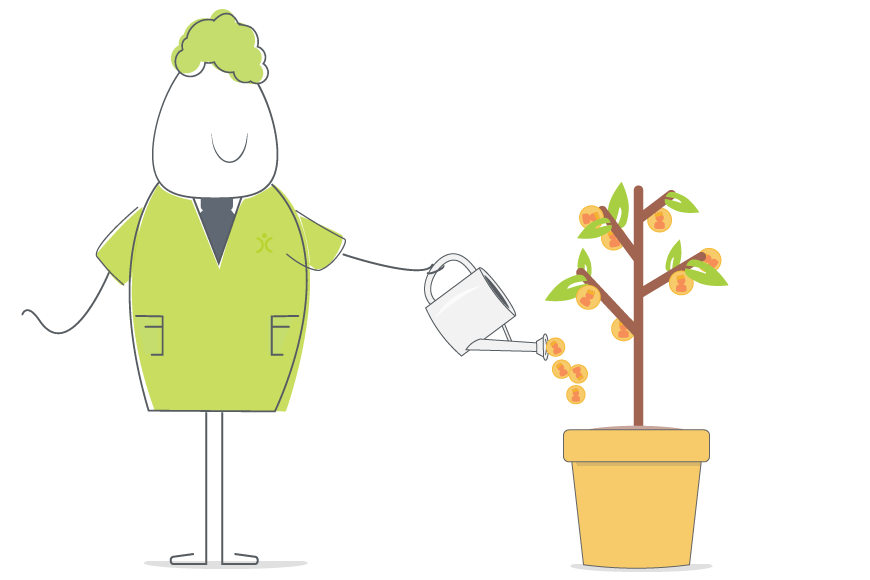 We recently published a post on the topic of sales enablement. One of the cornerstones of this principle is to check that your sales team is making the most of the tools provided. Getting the system in front of the team is one thing, but the big challenge comes in getting the buy-in of your users. An easy win here is fairly obvious – demonstrate how using the system will make their work day easier.
Within a CRM solution, there are many ways in which you can customise the system – whether this be globally, per profile, or down to setting up individual user preferences. Effectively you are taking an out-of-the-box solution and redefining it according to your business requirements instead of working the other way round. The benefits or making this a success will be felt throughout your organisation:
Getting your users working in unison on one cloud platform
Customising a solution designed to fit your exact purpose
Making your users happy and therefore increase staff efficiency
In this blog post we will be focusing on 7 ways in which you can streamline your system for those easy wins to help make your CRM project a success:
1. Set Up Custom Views
Custom Views are lists of data within your system. Some examples might be a list of all your clients listed alphabetically, or a list of all your tasks that are currently outstanding.
Think about the columns that should be visible on that list view. This will largely depend on role – a marketing person might want to see details of when someone last clicked through on one of your newsletters whereas your accounts team would rather see the date of the last invoice. Sort order is just as important – if timeliness is a factor for you then you probably don't need the records sorted alphabetically, but in date sort order so you can see which records need to be actioned as a priority.
There will no doubt be a number of views each user will want to see in a given module, for example your sales person may want to see one list of all their clients based on the last time they had an interaction with them, and another list showing all clients interested in specific products as this will be very useful when you are rolling out enhancements or new product launches. In addition, have a think about which is the most important view and set that to be the default.
2. Optimising The Search
Different departments within your organisation will be using the search tools in different ways. A location-based salesperson would benefit from being able to search your client base according to postcode. However this would not be of any real value to your accounts team, who are more likely to want to search clients based on the last sales order raised for example. Speak to your team, and understand what they need to search for, and configure the search section to meet their requirements accordingly.
3. Manage Your Modules
By default, your CRM system contains a lot of modules, to enable you to cater for the requirements of different business departments. Sales will want to see their pipeline, support will want to see their helpdesk tickets and marketing will want to see lists of clients and potential clients. There may be some modules that none of your team needs, so you can start to streamline your system by turning these off. As well as disabling modules off globally, you can keep each department's screens tidy by only displaying the modules relevant to their role. This helps avoid a sense of being overwhelmed with information, whilst also keeping your data safe from wandering fingers on keyboards!
4. Design Your Screens
As well as hiding or displaying entire modules, you can design the modules you are keeping to only display fields which are relevant to you. As above, this can be configured globally or per profile, to keep the screens as tidy and relevant as possible. In addition you can adjust the permissions of fields, so for example if you want users to be able to see, but not edit specific pieces of information such as VAT number, this is also doable.
---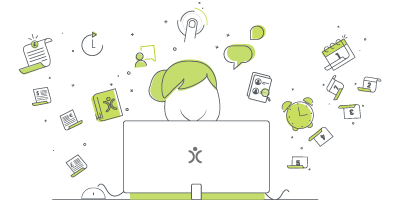 Do we have what it takes?
We don't restrict which features you have access to in OpenCRM based on how many users you have. You get everything right out of the box. Click to find out if we've got the features you need.
find out more
---
5. Sound The Alarm
When information becomes relevant to you, you need to know about it. So for example if a telesalesperson passes a customer over to a business development manager, wouldn't it be great if that information alerted the relevant person automatically, instead of running the risk that the salesperson forgets. For the accounts team, being made aware that a sales order has changed status can act as a catalyst for a next step for example running a credit check, or giving the operations team the green light to start production for the customer.
6. Email Automation
Throughout the customer journey, there will be various touch-points where you should be communicating with your clients. This could be anything from sending a prospect a link to an online product brochure, sending an order confirmation to a client once they have agreed to a sale, or requesting some feedback following the resolution of a helpdesk enquiry. By configuring auto-email rules, you can specify which email templates – together with the relevant linked documents – are sent automatically when certain criteria are met. This removes the need for someone to remember to send the email and by using a personalised template, you make sure you send the appropriate message, keeping your communications on-brand.
7. Design Your Own Dashboard
At the start or end of the day, it's great to have an overview of where you currently stand. This might be focused on your individual role such as the number of Opportunities you worked on today, or the number of Helpdesk tickets you closed this month, or an organisation-wide target such as the number of sales calls made this week, or the total value of all sales orders raised. Furthermore different people like to visualise their data in different ways – some like to work from lists whereas others are driven by totals, or like to see data presented as a graph. You can design the dashboards in your CRM on a per user basis, to make this screen fine-tuned to each individual's requirements.
In Conclusion
Your CRM has the potential to contain a vast amount of data. Some of this will be more important than others, and some of that knowledge will be of benefit to certain users whilst not being relevant to others. Instead of leaving all that information in a disorganised pile and expecting your team to rummage through it find what they need, putting some thought into the structure of that data will not only help you at the first hurdle of getting your users on board but will help you achieve those longer term goals you will have set for your organisation.