We're the best CRM company around
15 Jul 2019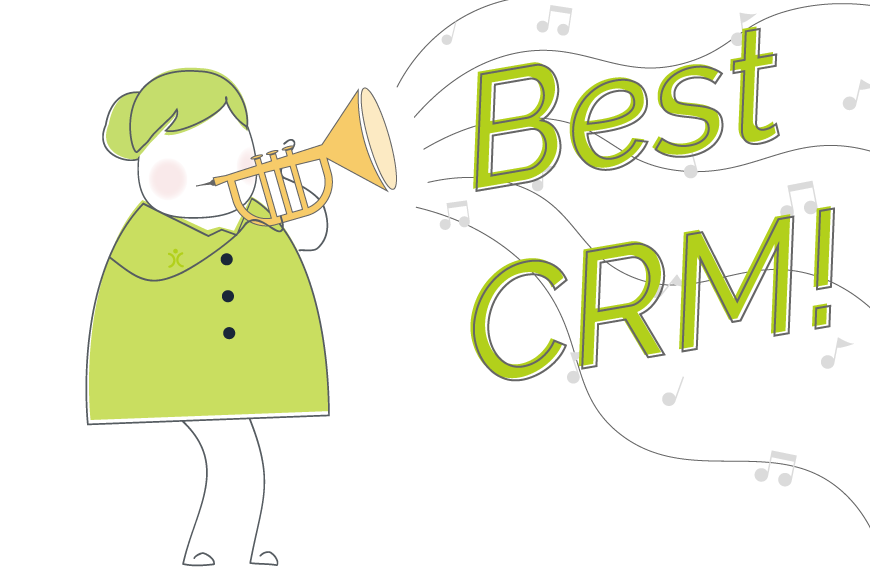 It's quite a claim, saying that we think we're the best CRM company out there. But we have our reasons…three to be precise:
Feature rich CRM system
Nicest team around
Customisation expertise
Excellence in any one of these areas would make us a pretty good CRM provider. But by working hard to excel in all three, well, we think that makes us the best around.
Feature rich CRM system
OpenCRM, as you've probably heard us say in the past, is a very feature rich CRM system. We've got your standard modules and features for sales, contact management, and Activity management like most providers.
…although we think the features behind these modules (like e-signing on Quotes or Sales Orders, Activity scoring, and round robin Lead assignment) take these "standards" and really elevate them.
In addition to these, we've got modules (and cool features) for Project and HelpDesk management, as well as marketing and event planning tools.
And those are just the "front end" modules that your users will interact with, it doesn't include all the cool permissions stuff we've got or the integrations!
The goal of for all these features and functionality is to ensure that your CRM system has everything your company needs to run smoothly.
Plus, all these modules and features are included with every subscription. No tiers and no separate products for sales, support, or marketing.
It's a broad and deep CRM solution…but that's just the start of what makes OpenCRM so special.
Customisation expertise
The second half of OpenCRM's power is in its customisability. Your business will have words and phrases, processes, and procedures that are unique to you. And you want a system that reflects this.
Our sales manager has a saying that sums it up nicely: You want a CRM that fits your business, not the other way around.
We have found over the years that users are far more likely to adopt a new system that uses words that they recognise. So you can add unlimited custom fields, change drop down menus, create layouts and saved searches, and build dashboards with graphs from your Reports.
All of this is included with every subscription.
You can build as many email templates as you need, customise your sales PDF templates, and create Mail Merge documents to ensure communications are always on brand.
There are dozens and dozens of Additional Settings to let you tweak the system to suit you. From changing the weighted amount calculation on your Opportunities to adjusting the SLA periods on your support Contracts by Ticket severity.
Honestly, the number of customisation options within OpenCRM are astounding. It means no two systems are the same. And it means that each system fits the company that is using it.
And that's the important thing: the CRM fits the company.
Nicest team out there
Your CRM system is so much more than just a bit of software. It's the heart of your business, all the vital information that keeps your company on track is there.
And that's why it is so important to have a knowledgeable AND friendly team ready to help you if you have any questions about how the system is behaving. You want to be able to send a message (or call) and get an answer to your question.
And a lot of CRM providers can do that.
What most forget, however, is that a canned response or impersonal manner can leave you feeling cold. It means the next time you have a question, you might leave it. Or wait for a long time before asking.
But waiting means that your work is potentially stalled. Reducing your efficiency and potentially that of your team.
This is why we put so much emphasis on our customer facing team to be approachable and friendly. We want to hear from you. You tell us when we're doing stuff right, when we've got stuff wrong, and it makes us a better company (and a better CRM).
Our customer service team is rated "great" in 90% of their ticket resolutions (with a further 4% saying we did an "ok" job). In our world, that means we could be doing better. We want those 4% "ok" ratings to tell us where we could do better, so they rate us as "great" the next time.
And those 6% who say we weren't so great—well, that makes us sad, but also highlights areas that we really need to focus on.
Having a CRM team behind you is essential. Having one that you like and trust, that's invaluable.
---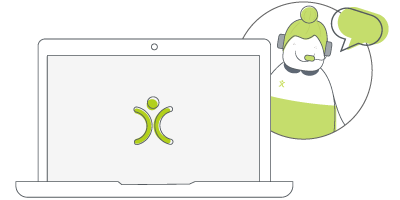 Let us take you on a tour
You've had a look around and are starting to think OpenCRM might be the system for you and your business. Why not chat with one of our team (and ask your burning CRM questions) as they take you on a tour of the system?
find out more
---
OpenCRM as a system is a great, feature rich CRM solution that you can customise to fit your business. OpenCRM as company are here to support and help you do just that. And that's what makes us the best CRM company out there. 
Although I originally hail from northern California, as soon as I arrived in Yorkshire I knew it was the place for me! At OpenCRM, I started out in the Business Development team, and then moved into compliance and Q&A because I love telling people what to do…ok, that's not the real reason, but it makes for a good bio one-liner. When I'm not in the office, you can usually find me tramping through the dales, crafting, gardening, or with my nose in a book.