Salesforce vs Zoho vs OpenCRM – A CRM Comparison
16 Aug 2021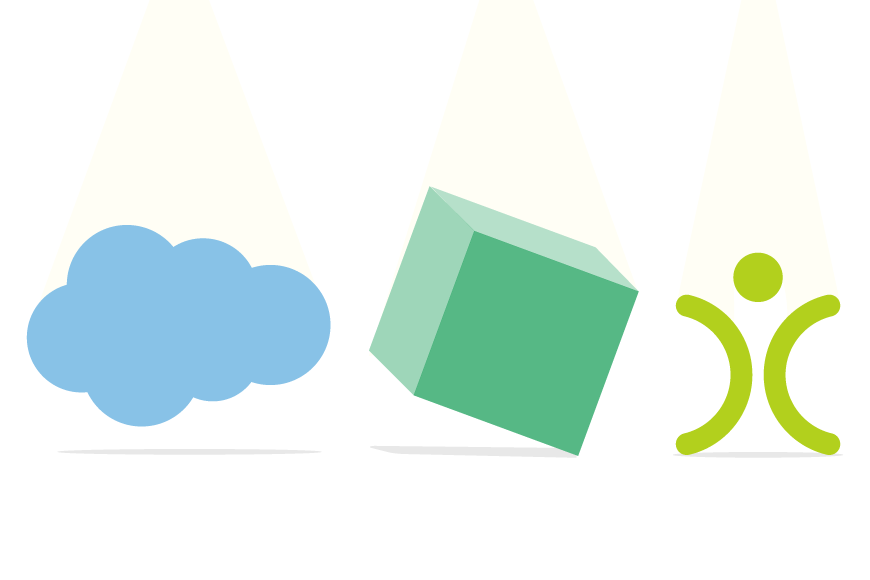 If you're in the process of taking on a CRM system, you're probably wondering how all the different options compare? We wanted to compare OpenCRM with the heavy hitters in the CRM marketplace: the Salesforce vs Zoho battle. And to help you along your decision-making process, we've also included a helpful infograph at the end. Let's jump in…
The start of the Salesforce vs Zoho battle
As we've moved into the 21st century, the use of Information Technology has enhanced and accelerated our daily lives. And the business environment is no exception. Many businesses across the globe use technology to boost their productivity, efficiency and ultimately, their profitability. CRM is undoubtably the most commonly used business software. It's a market which shows no signs of slowing down, CRM revenues are expected to reach $80 billion by 2025.
CRM software packages offer a full range of functionalities to businesses of all shapes and sizes. With a range of features available including storing customer information, from tracking enquiries and managing after sales support. The goal is to make all business efficient in maximising simple, smooth and auditable processes.
When you discuss the word CRM, there's always going to be one product which springs to mind – Salesforce. As one of the original cloud-based CRM systems, Salesforce has been and remains today one of the most powerful players on the market. In recent years, we've also seen the rise of Zoho as a CRM alternative. They've got thousands of customers across the globe flocking to its suite of productivity tools.
We're a fan of both platforms, they offer a range of functionalities for businesses throughout the world. Most businesses, when looking for CRM, will most likely have both somewhere on your research list. But here at OpenCRM, we believe our CRM software holds its ground against these big hitters. We offer a real UK alternative to both of those mentioned and the numerous others out there.
Don't believe us? Well, we're going to do our own comparison to convince you. A Salesforce vs Zoho vs OpenCRM showdown if you will. To help you weigh up the pros and cons when making your CRM decision.Shortcode
---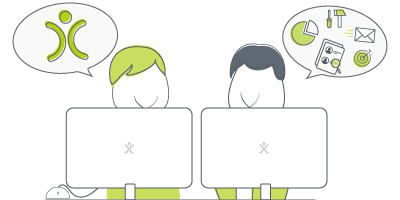 Don't just take our word for it
Click to read how other companies have benefited from using OpenCRM. From out-of-the-box implementations to businesses that needed bespoke development to fit their unique approach - we've seen it all.
find out more
---
A Comparison Infographic
We've also put together the following infographic comparing the three different CRM solutions: Salesforce vs Zoho vs OpenCRM.

Features Comparison
All three of the products covered in this comparison are packed full of features that appeal to a wide range of customers. Neither Salesforce, Zoho, or OpenCRM target a particular niche market. This means the features on offer all have inherent flexibility to help mould into most user's businesses.
Salesforce
The feature rich portfolio of features within Salesforce is broad and deep. This means that it's great for large enterprising businesses with high volumes at the heart of what they do. Covering the key areas of CRM such as Contact Management, Opportunity Management, Reporting and Automation, Salesforce is a fully featured solution which can appeal to a wide range of requirements. With an extensive Partner Development network, a range of extra Salesforce applications are available to solve a mix of problems.
Whilst the range of features in Salesforce are wide, they are not all instantly available. With a range of products across the suite such as Sales or Service Cloud, all with different editions and features, finding the right mix for your business may not be as straight forward as first thought.
For a business that would want to manage both their Sales and Customer Service teams within their CRM system, you could expect to pay £80 per user per month (billed annually) for 77% of the available features on that plan. For considerably fewer features, you could pay £25 /user/month or £260 /user/month for 100% of the features.
Zoho
Zoho's big claim is they have a CRM system which is full of features and full of context and in many ways, they aren't wrong! Their CRM is definitely feature rich, covering areas such as Sales Forecasting, Document Storage and Workflows. Zoho also have a free offering which enables a good entry level. They market this to those looking to dabble with CRM to see what it can offer.
Despite this, we've all heard the saying 'You don't get anything for free'. Whilst this isn't strictly true with Zoho's free CRM offering, you may find yourself stuck in a functionality cul-de-sac. If you're looking to extend beyond the basic, as with Salesforce, you'll be met with a tiered pricing model based on the level of functionality you and your business.
If you want to pay monthly, you can get about 70% of the available CRM features for £28 /user/month. Alternatively, you could pay £16 /user/month for a very basic system or £52 /user/month for all the bells and whistles.
OpenCRM
At OpenCRM, we believe we are a true UK alternative to Salesforce (and Zoho for that matter). Our system boasts a wide array of features across a range of different business functions. Covering all the way from first enquiry to project delivery and after sales support, our 20 + key modules offer functionality through the entire business environment. We have also thrown in HelpDesk Ticketing, Email Marketing Campaigns, and a variety of sales force automation tools for good measure.
Being UK based also gives us a key insight into the UK market. This means that we can develop features in OpenCRM dedicated to meeting the bespoke needs of our market. Want an example? How about our baked-in GDPR features for managing Data Retention, Right to be Forgotten, and Email Opt-Ins?
Aside from the specific features, we don't believe in restricting our functionality to those on a budget. Every user has access to the whole OpenCRM system. So whether your business has 1, 10 or 100 users, you get the full functionality straight out the box. A fully featured solution, for every shape, size and type of business.
That means you get 99.99% of our features for £33 /user/month. We only ask you to pay minimum extras for add-ons associated with accounting software or if you require additional API support.Shortcode
---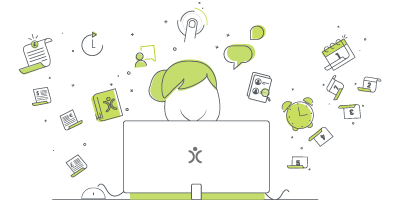 Do we have what it takes?
We don't restrict which features you have access to in OpenCRM based on how many users you have. You get everything right out of the box. Click to find out if we've got the features you need.
find out more
---
Data: A question of location and space
When it comes to the data you store within your CRM system, the contact records, emails, documents, and more, you want to be sure of three things:
Your data is safe,
You know where your data is stored, and
You have enough space to store it.
For the first point, we think it is safe to say that your data is secure with any of these three CRM providers. You can read more about our own infrastructure in this article, but suffice to say that we hold our own against the two big players in the CRM marketplace.
But what about points 2 and 3? Well, on that note, there are definitely some differences in the Salesforce vs Zoho (vs OpenCRM) battle.
Salesforce
When it comes to where, exactly, your data is being stored, the answer is a bit of a "it depends." Although you can select where your primary data centre will be located, your failover and backup databases can easily end up in another country. Salesforce advertise this as a security benefit, but we disagree.
Although it's a great idea to have your data centres geographically separated (we do this ourselves of course). Having them in different countries can make some people feel a bit nervous about data sovereignty.
But, ignoring where your data is stored for the minute. How much data are you able to store?
With the same Salesforce plan described above, you will get 20MB per user. This means that a smaller company who deals in large volumes of data may need to purchase extra storage space to avoid going over their limits.
Zoho
Zoho approaches their data storage in a similar way to Salesforce, with a company being able to select the location of their primary data centre. Their data centres are located in the US, India, the EU, and Australia. We were unable to find confirmation that failover and backup facilities will be located in the same country.
When it comes to storage, though, Zoho's offering is considerably more generous than Salesforce. Each system will get 1GB of file storage, plus 512MB for each user. As with Salesforce, though, this certainly benefits systems with more users.
OpenCRM
As a UK company (with UK based support), we felt strongly that we wanted to keep all our data, including what's in our CRM system, within the UK (or EU at a stretch). That's backups and failover servers as well as the primary. This meant that, when it came time to upgrade our infrastructure, we decided to keep everything in the UK.
This means we're a UK company, with UK support and UK data…an all around UK CRM provider.
But what about space? Well, just like our features library, we didn't want to make restrictions based on the number of users or the price you pay. So all systems get 2TB of storage. That's 2 Terabytes!!
And you know what, we haven't had a single system go over it in more than 15 years of trading.Shortcode
---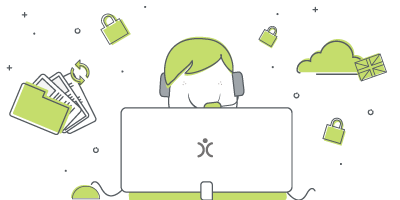 GDPR: your data, your rules
We've always put data protection at the heart of OpenCRM. So with the introduction of GDPR, we've added new tools and features so you have the control you need to implement your policies and achieve compliance.
find out more
---
Support for Customers
Even the most experienced software wizards sometimes need some assistance with their CRM systems, so it's important Support is on hand when an issue crops up. With customers all over the world, let's compare the Support you can expect to receive from all three providers.
Salesforce
With Salesforce's large client base and partner program, the support you receive as part of your journey with the platform can vary greatly. For this comparison, we'll discard the 3rd party offerings and jump straight into the Support options available from the company themselves.
Support levels are often dependent on your subscription level with Salesforce, with 48 hour case submission available across all options. Online training videos and resources are widely available to administrators, developers, and end users.
No clear indication on their website whether in-system live chat is included in the price (or even available).
But getting to speak with a real person on the phone? Asking for a remote session to help with troubleshooting? Have a chat with someone from the customer success or account management side? That most likely going to cost extra.
Zoho
Every paid plan on Zoho CRM includes their Classic Support. This gives you weekday, 8 hour response for any issues which can arise. If you're looking for something a little more substantial, Premium Support can be purchased at an additional cost. You do have to qualify for the privilege though. With only those on the Professional or Enterprise packages and more than 10 Users afforded the choice.
If you do qualify, Premium Support gives you a dedicated Account Manager, 1 hour response time and Quarterly Usage reports. Given Zoho's recent rise in popularity across the globe, a large community has been built online for advice and guidance on how to navigate the Zoho suite. Whilst not official support, it does give some extra help if needs be.
Similarly with Salesforce, any remote screensharing, customer success, or account management sessions will have an extra associated cost.
OpenCRM
Our KnowledgeBase gives all users a place to find information they need, with a range of handy FAQ's and Video tutorials right at your fingertips.
Alongside this, every single user gets access to Premium Support as standard alongside their subscriptions. We think this gives us a real edge in the Salesforce vs Zoho fight.
It means every single OpenCRM user can get in touch with our UK based support team via Phone, Email, and Live Chat when they have a question. We don't place a limit on the number of tickets you (or any member of your team) can raise. Operating 09:00 – 17:30, Monday – Friday, our friendly and expert team is always happy to help you maximise the value you receive from OpenCRM.
You can also speak with our customer success team or your dedicated account manager whenever you need. Alternatively, could schedule a screenshare with one of our support techs. All without paying anything extra.Shortcode
---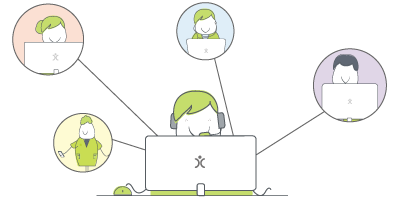 Watch and learn
If you're looking for further information on how specific features and functionality play out in OpenCRM, why not click to check out our webinars?
watch now
---
Price (the big one)
As with all business decisions, available budgets can drive what you can and can't do when it comes to taking on a CRM product. A CRM has to fit your budget as well as your business. So next I'd like to break down the costs in our Salesforce vs Zoho vs OpenCRM comparison to see which solution offers the most bang for your buck.
Salesforce
Salesforce have historically focused themselves at the Enterprise market, with costs often matching their big business status. As we covered in the Features section, Salesforce have a range of products and sub-editions on offer. This means the price will vary dramatically depending on the functionality you need.
Sales and Service Cloud for example, ranged from £25 user/month up to £260 depending on the functionality you need. Coupling this together with the same price brackets for Service Cloud and additional costs for Support, Salesforce can start to become a pricey solution, especially for SMEs.
Zoho
Within Zoho's tiered pricing model, some additional options are available to help balance the books. Starting at around $16 for the standard product all the way to $52 user/month for the most advanced, Zoho's pricing model does come up cheaper than Salesforce.
Alongside this, Zoho do have options to ease your cashflow with monthly payment options also available. You can expect to pay a little more with these options though. With the increase ranging from 25-50% depending on the package.
OpenCRM
At OpenCRM, seeing as we give everyone the same functionality. It only made sense to give everyone the same price too – £33 user/month.
A flat cost across our platform with the same model applying. So whether your business has 1, 10 or 100 users, you get the full functionality straight out the box. The rolling contract also gives you flexibility, allowing you to add and remove users as your business moves and evolves.
We work on a standard rolling 60-day contract which is paid monthly, so it's easy on your cashflow too. For those of you would like to take a longer contact, discounts of up to 15% can be had, depending on length you opt for.Shortcode
---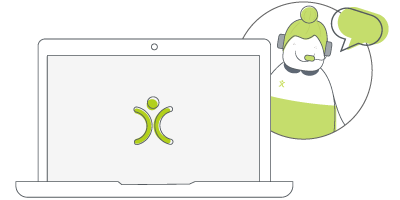 Let us take you on a tour
You've had a look around and are starting to think OpenCRM might be the system for you and your business. Why not chat with one of our team (and ask your burning CRM questions) as they take you on a tour of the system?
find out more
---
Salesforce vs Zoho (vs OpenCRM): The Verdict
All three of our CRM heavyweights have loads of plus points, with customers all over the world receiving massive value in helping them streamline, manage and grow their businesses. Salesforce is undoubtably the world's biggest CRM provider, but may not be the best solution for small businesses with their high pricing structure.
Zoho definitely competes well with a range of features, free support offering and flexible pricing structure. Although the free Zoho platform gives a great entry point to new and existing CRM users, it does limit what's on offer. With prices rising to get all the functions your business may need.
With OpenCRM, we believe our system performs well against the big guns, and really is a true alternative to Salesforce and Zoho. Offering full functionality and UK support within an affordable pricing model, OpenCRM may be the right system for you when weighing up all the options on the market.
And really, there's only one way to find out – why not sign up for a free trial (it's at the top right of this screen) and see for yourself how we shape up in the CRM market.
Before I got my start in the tech industry as part of Apple's UK Mac launch team, I was a professional drummer (notice I didn't say musician). But once I got in, I was hooked and I've been involved in the tech industry, primarily software development, for over 35 years. I founded this company and I now have the enviable title of System Architect (as well as Managing Director) here at OpenCRM.