OpenCRM – The Best CRM for Small Business
19 Jun 2018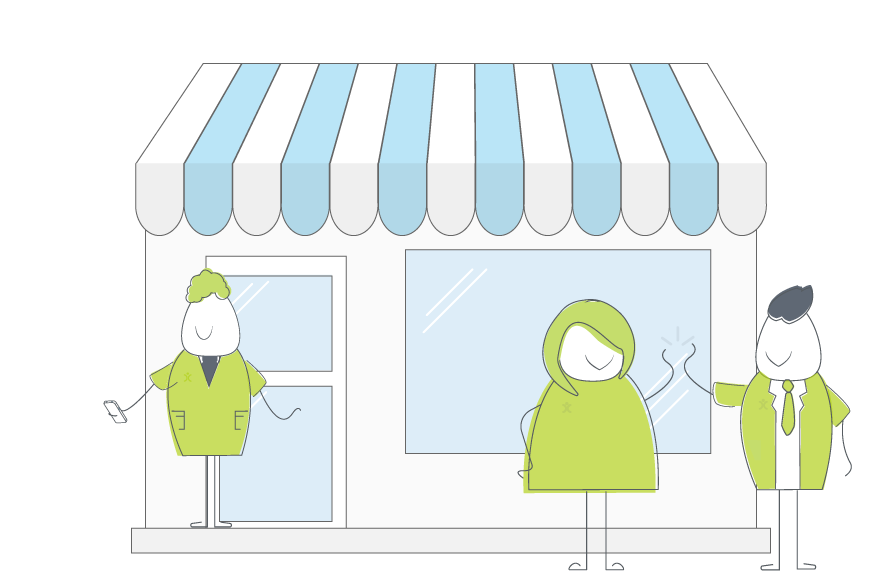 In the UK alone there are over 5.7 million small businesses across a range of different sectors. One thing which every business has in common is the need to be as productive, efficient and profitable as they can, to not only deliver a great service to their customer, but to grow to the next level.
Here at OpenCRM, we pride ourselves on being the best CRM solution for small business in the UK.
Now we appreciate that's a pretty bold statement and of course we would say that. So we're going to walk through the 5 key areas which we believe sets us apart and makes us the #1 choice for your small business:
#1. A Fully Featured CRM Solution
As a small business, you need to ensure that the systems you put in place give you the most value possible. There are many different providers on the market, each with their own quirky features but one thing which is common across most? A tiered feature model.
What does that mean?
Tiered CRM models restrict your access to their features based on how many users you are willing to pay for. So you are stuck choosing between a higher bill for users you don't need or be locked out of the features that your business does need.
It's a system that assumes only big companies need certain features, something we completely disagree with.
In our experience, this usually means that as your organisation grows in complexity (but not in employees), you find yourself walking down a bit of a cul-de-sac with limitations on what you are trying to achieve. Someone may undoubtably come along and shine the light to a new path, but whilst it may lead you to a better solution, it will also lead to bigger bill.
Here's where we're different!
We don't believe in leading you to a dead-end. We want to empower your business right from the start by giving you our full functionality straight out of the box. It doesn't matter if you come to us with 1, 10 or 100 Users. Whether you're a Sole Trader or an SME (or even a global corporation), you're getting the whole of OpenCRM right out of the box!
A fully featured system right from the start; we're pretty proud of what we offer, so let's take a look at the breakdown of OpenCRM:
And it doesn't stop there! We have a range of integrations including Outlook, Google, Zapier, Xero, Sage50, and MailChimp, to make sure OpenCRM connects to the systems you love to streamline your entire business.
#2. A CRM System Built For Your Business
At OpenCRM, we have a saying:
"A CRM system should fit your business, not the other way around"
With that said, we've built (and continue to develop) OpenCRM with flexibility in mind, giving you the tools to make the changes and customisations you need to match the processes, workflows and terminologies you use in your business.
Here's just some of the tools we give you to make OpenCRM your own:
| | |
| --- | --- |
| | Module Selection – Set only the modules you need to see, specific to your User, Role or Team Permissions. |
| break | |
| | Bespoke Segmentation – Using Views and Categorisation, segment your data to give you powerful information insights. |
| break | |
| | Custom Fields – Capture the information you need in the format that works for you – no limits on the number or layout of your fields. |
| break | |
| | Document Creation – Export out of OpenCRM in a range of formats to include DOC, PDF and CSV, meaning you create professional documentation, each and every time. |
| break | |
| | Custom Connectivity – Through our API or Webhooks Builder, create the integrations you need with other platforms to boost productivity. |
| | |
And the best bit of all? We empower you make these changes yourself as an OpenCRM Super User. Whilst our Professional Service team are always here to assist you with advice, guidance and implementation on OpenCRM configuration, all the tools are available to our users, helping you to become a true CRM Champions!
#3. Friendly UK Support
Using any online software is going to be a journey of learning and discovery. You'll need someone by your side for advice and guidance when confusion arises. Again, we've got you covered!
Premium Level support is included as part of our monthly subscription package. This way, you (and each one of your users) have access to Unlimited Support through Email, Phone, Live Chat and Remote Assistance! Our standard office hours are 9.00am – 5.30pm (GMT/GMT+1) Monday to Friday with dedicated out of hours monitoring for urgent issues.
As with everything we do here at OpenCRM, we're completely UK based. All of our Support staff are based in our HQ in sunny North Yorkshire and are always on hand to help with any questions you may have.
We realise that when you use a CRM to run your whole business, you need reliability and around the clock access to keep your wheels turning. We boast a 99.98% uptime, meaning your system is there when you need it. You can track the entire OpenCRM infrastructure live on our status page as well as being able to sign up for notifications if we're planning any maintenance or spot any issues that could affect you.
#4. Flexible Pricing Structure
As a small business, you may not be blessed with the cash to invest in an up front software project. With many large CRM providers requiring the payment of their "monthly" subscription prices on an annual basis (how does that make sense?), many small businesses miss out on the opportunity to use a powerful package as their cash flow just can't take it.
Here at OpenCRM, we understand those troubles and have created a CRM pricing model to save the day. For £33 per month/user you get access to the whole OpenCRM system.
Every module means you get a solution to manage Customer Communications, Sales Pipelines, Project Management, Email Marketing and lots more. And that's not even the best bit, our model works on a pay monthly, 60 day rolling contract. Giving your cashflow the break it needs, whilst being flexible to add and remove users as your business evolves.
That's right—we actually charge our monthly subscription on a monthly basis.
Still want to pay upfront? Even better, we have a range of discount packages available for 1 and 2 year contracts, making OpenCRM the best fit for your business and your wallet.
#5. Tools for GDPR Compliance
A day didn't go by in 2018 where someone didn't mention GDPR and the impact it would have on business. As a CRM provider, we understand that our customers need OpenCRM to help them manage their data in a way that helps towards their compliance.
As a UK based business, GDPR was also front and centre of our own radar. That's why we put some new features into OpenCRM to help get your data in shape. Whether it's Right to be Forgotten, Data Retention, or Email Opt Ins – OpenCRM is the system to use to help manage your compliance.
All the information you need can be found on our GDPR landing page or take the chance to explore the features with us on one of our GDPR webinars.
We believe (and our customers agree) that OpenCRM is the best CRM system for small businesses. We give you all the features you need to run your whole business without the high and immediate costs of our competitors. And it's not just about cost. With friendly UK based support and GDPR functionality included, OpenCRM is the best all round solution for you, your team and your business.
Don't just take our word for it though – why not sign up for a free trial now?